Pit bull owner charged with murder in fatal mauling


LOS ANGELES --A 29-year-old man was charged with murder in connection with a pit bull mauling that killed a 63-year-old Antelope Valley jogger earlier this month.


Alex Jackson, 29, was arrested at his Littlerock home. His bail is set at $1,050,000. If convicted, he faces up to life in prison, a district attorney's spokeswoman said.

Eight dogs -- six pit bulls and two mixed breeds -- were recovered from his home, sheriff's officials said. Four of the dogs were believed to be involved in the attack. What appeared to be blood was found on their coats and muzzles.

Pamela Devitt, 63, died on May 9 en route to the hospital as a result of blood loss. Coroner's officials said they found 150 to 200 puncture wounds and sharp force trauma across her body.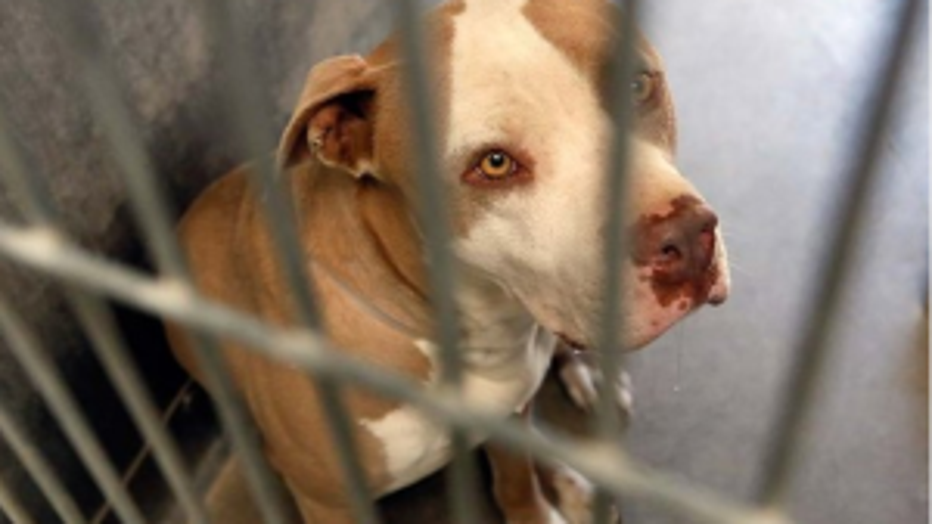 Since January, authorities received at least three other reports of Jackson's pit bulls attacking other people, said Deputy Dist. Atty. Samantha MacDonald.

Jackson, who allegedly had a marijuana growing operation at his residence, also was charged with cultivating marijuana, possession of marijuana for sale, possession for sale of a controlled substance, and assault with a deadly weapon.

The first deputy at the scene of the attack in Littlerock found Devitt on the ground and one dog still mauling the woman. According to Sheriff's Capt. Mike Parker, the deputy chased the dog but it turned on him, so he fired a shot toward the dog, which then ran away.

For more on this LA Times story, click here.