Pinger locator in search for missing plane detects signal consistent with black box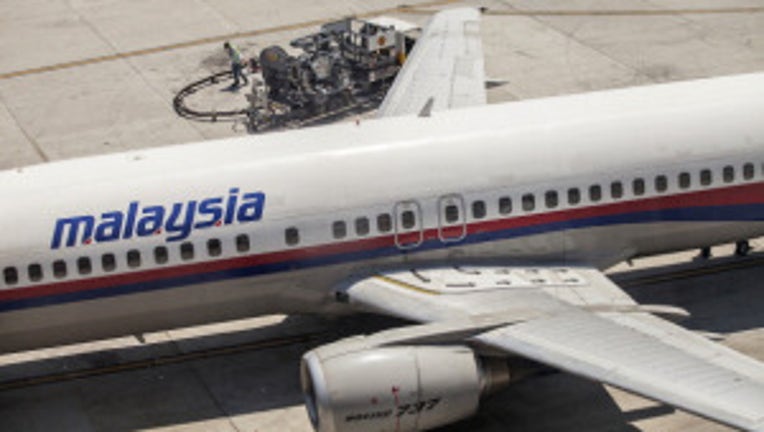 article


Kuala Lumpur, Malaysia (CNN) -- After a month of searching, investigators now have their "most promising" lead yet in finding the missing plane.

A pinger locator in the Indian Ocean has detected signals consistent with those emitted by aircraft black boxes, the head of the Joint Agency Coordination Center said Monday.

The sounds were heard at a depth of 4,500 meters (about 14,764 feet), retired Air Chief Marshal Angus Houston said.

But it could take days before officials can confirm whether the signals did indeed come from the plane, which went missing March 8 with 239 people on board.

"Nothing happens fast," Houston said.

The search official said Monday he was much more optimistic in finding the plane than he was a week ago. Still, Houston said, "I would like us to find some wreckage."

Along with the hints that searchers may be getting close to the plane, a fresh mystery surfaced.

The aircraft skirted Indonesian airspace as it went off the grid and veered off course, a senior Malaysian government source told CNN Sunday.

The new analysis of the flight's path means the plane may have been taken along a route designed to avoid radar detection, the source said.

But why would someone steer the plane that way, and where is it now?

Those are key questions that investigators are trying to answer -- and fast.

The HMS Echo, a British navy ship equipped with advanced detection gear, sailed into the area of the southern Indian Ocean on Monday morning (Sunday afternoon ET) where a Chinese crew had detected two audio signals.

And an Australian navy vessel carrying sophisticated U.S. listening technology is investigating a sound it picked up in a different patch of the ocean.

Investigators hope the signals could be locator beacons from the plane's data recorders, but they're not sure yet.

Time could be running out. It might be only a few hours or a few days before the pingers aboard the plane stop transmitting for good.

The batteries inside the beacons, which are designed to start sending signals when a plane crashes into water, last about 30 days after the devices are activated.

That 30th day has come -- though experts have said it's possible that they could last several days longer if they were at their full strength.