Pilot killed as small plane crashes on local golf course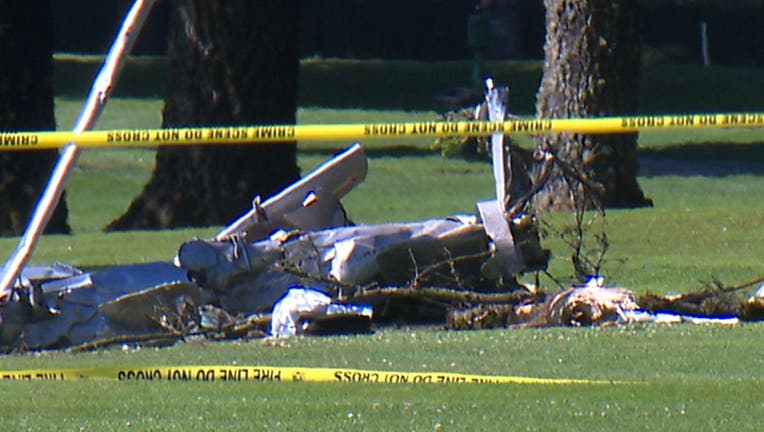 FALL CITY, Wash. – A pilot is dead after his airplane crashed into an eastern King County golf course.

The National Transportation Safety Board is investigating the cause of the crash.

Witnesses believe weather might be at least one reason why the plane fell from the sky.

An employee at Snoqualmie Falls Golf Course said he saw the plane crash into one tree and then careen into another before falling to the ground.

"He just had full throttle, it sounded like he was trying to gain altitude and the plane just wasn't climbing," said witness David Graham.

The 9th hole fairway is littered with twisted metal.



Local golfers think low-lying fog might have disoriented the pilot.

"That engine started just screaming loud, like he decided he was in trouble and he was cranking it for all it could go," said golfer Bill Bergsma.

The Cessna 182 aircraft is registered to a man in Sammamish. The pilot was the only person on board the plane.

Authorities at the nearby Fall City airstrip believe the pilot had just taken off before the crash.

The aircraft tore a chunk out of a  tree before falling to the ground.

Bergsma ran to help but it was too late.

"I couldn't find a pulse," said Bergsma. "He looked like pretty much a seasoned veteran. I thought, gosh if he's out here he should have known what he was doing."

The medical examiner's office has not identified the pilot. An autopsy is scheduled for Wednesday morning.