Pierce County woman shot 4 times remains hospitalized as deputies search for ex-boyfriend
FREDERICKSON, Wash. - A mother of three who was shot four times outside her Frederickson area home last week remains hospitalized as Pierce County Sheriff's deputies search for the suspect.

Detectives say 39-year-old Tony French ambushed his ex-girlfriend on the morning of Sept. 7.

"Her kids' dad came out the blue, started shooting, got her up across the street and shot her about four times," said Devon Stith, who has been dating the victim for about 6 months.

Her kids are 14, 12 and 19 months old.

"Wonderful lady, vibrant, positive, hard worker," Stith said.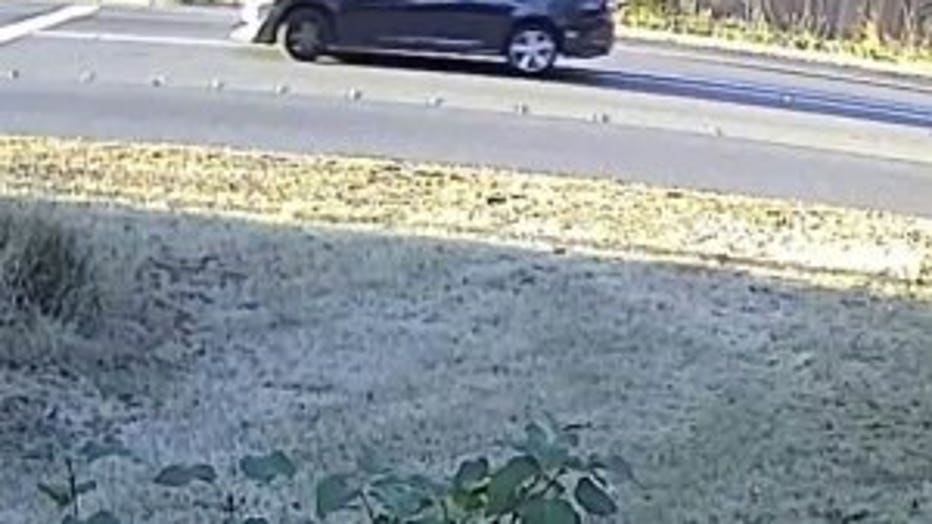 Pierce County Prosecutors have charged French with Attempted Murder in the 1st degree, Assault in the 2nd degree, Domestic Violence Residential Burglary, DV Assault in the 3rd degree and DV Violation of a No Contact Order.

"He knows we're looking for him. He's armed and he's assaulted others in the past, so we believe he's extremely dangerous. We don't want anybody to contact him. If you see him, call 911. Let us do our job because we don't want anybody else to get hurt," said Pierce County Sheriff's Det. Ed Troyer.

Investigators say French fired the shots from inside a stolen black 2014 Toyota Camry.

"In the past, he's changed license plates on cars. He's used different cars and he's used multiple plates on cars," Troyer said.

The stolen Camry may have either Washington plates BGH0472 or Oregon plates 955HEE. The passenger window was shattered and there is duct tape on the driver's side door.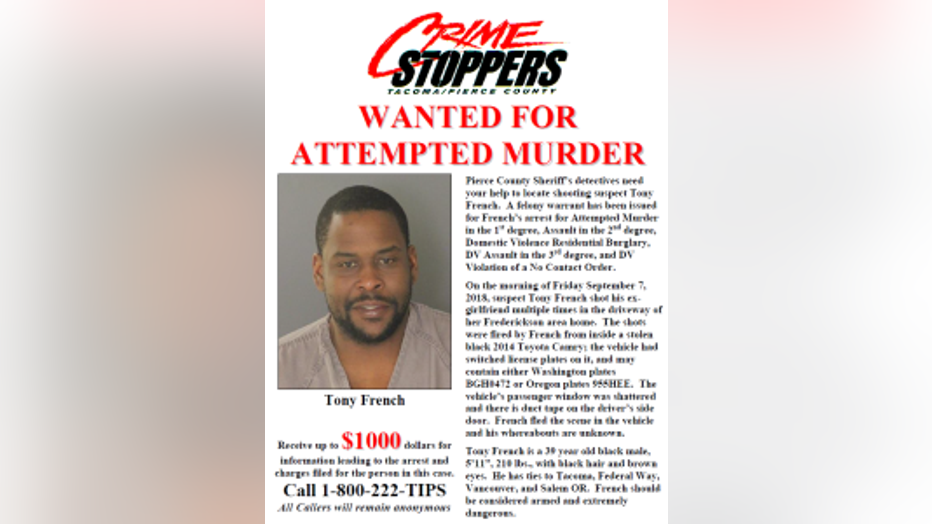 French is 5-foot-11, 210 pounds, with black hair and brown eyes. He has ties to Tacoma, Federal Way, Vancouver, and Salem, Ore. Deputies say he should be considered armed and extremely dangerous.

Crime Stoppers of Tacoma-Pierce County is offering a cash reward of up to $1,000 if you have any information that helps locate French. Call 1-800-222-TIPS or use the P3 Tips App on your smart phone. All tipsters will remain anonymous.