Pierce County to protect gun ranges from noise complaints


SUMNER, Wash. -- Gun ranges and neighborhoods don't always mix well. That's why Pierce County officials have taken action -- to protect ranges from future residential development.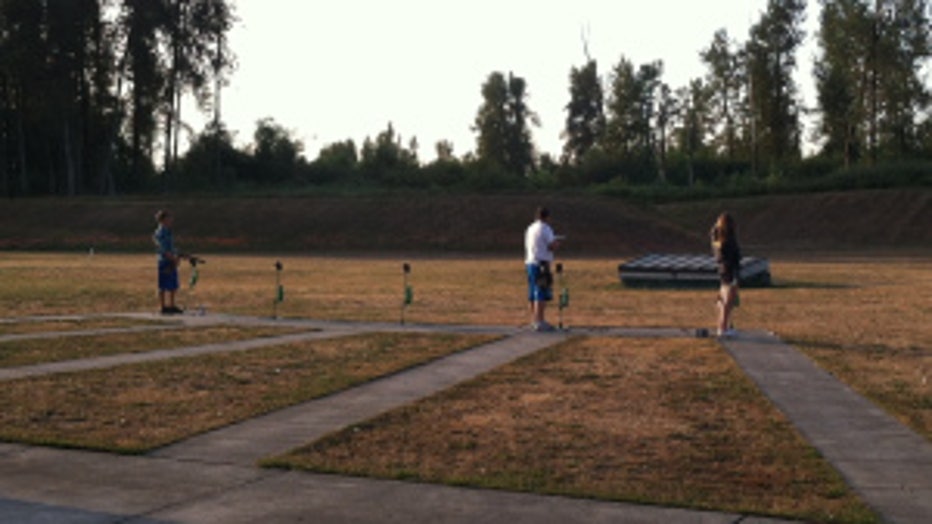 The Sumner Sportsmen's Association might have started out as a place for people to come and shoot for fun. But in recent years, it's also become a place for people of all ages to learn about shooting.

"It's about how to actually use firearms and do it in a safe way," Randy Chandler said Tuesday. "I think if we don't do this, I think we could see a lot more bad accidents that could happen."

That's why Chandler is concerned about what happens as more people move into unincorporated Pierce County. He knows some people might not like the noise from his range.

"We'll start at 9 or 10 a.m., whatever we can work out with the neighbors," he said. "We're not here to push them out."

Pierce County Council members are actually worried about residents trying to push the ranges out. That's why Tuesday night, they approved an ordinance protecting them from any civil or criminal noise complaints. The ranges just have to abide by what laws were in place when they opened.

"This really is pre-emptive," says Councilman Dan Roach. "In Pierce County, we haven't had too many problems. The pre-emption is we want to make sure we don't, as encroachment happens."

A similar ordinance to protect ranges was proposed at the state level several times, but it never made it into law. Roach said a resident approached him, asking if it might be easier to get something passed at the county level. When he introduced the ordinance, he found widespread support from other council members and residents.

"It's to preserve what we currently have, make sure it's a safe place to practice and shoot."

This ordinance only applies to ranges in unincorporated Pierce County. There are four of those, as well as the sheriff's department's practice range. They still have to abide by county code, which states shooting can only occur between 7 a.m. and 10 p.m.