Pierce County fire captain dies in dirt bike crash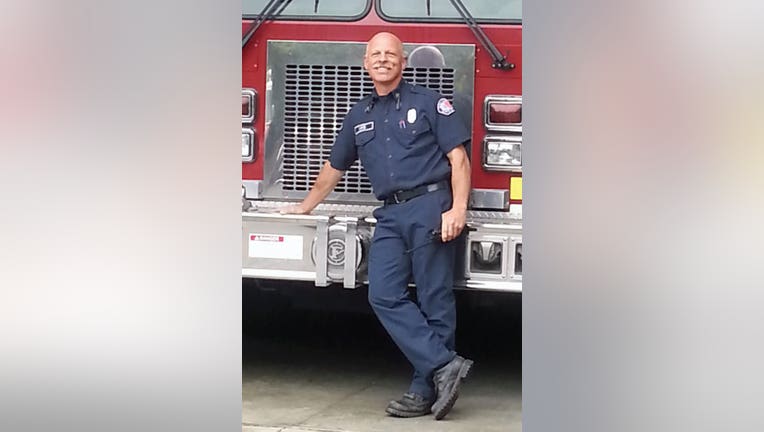 article


BONNEY LAKE, Wash. — A longtime East Pierce firefighter died Saturday following dirt bike crash.

Captain Tim McCoy, 59, had been with the Bonney Lake Fire Department nearly 30 years. During those years, he rose through the ranks from firefighter to lieutenant then captain, often serving as acting battalion chief. He was planning to retire in June.

"Captain McCoy had been an integral member of this department for many years," says East Pierce Fire Chief Bud Backer. "His loss touches each and every one of us. He will be sorely missed."

"I think he was cut out to be a firefighter because he was so calm and caring," says his wife of 30 years, Anna McCoy. "Tim was definitely passionate in everything he did. He didn't just want to be a firefighter—he wanted to be a great firefighter. He felt that it was such a privilege."

His family says that McCoy had been riding dirt bikes since he was a child. As an adult, he earned his professional motocross license and competed in a number of races. Most recently, he won the Desert 100 for the 50-plus class, one of the biggest desert races in the Northwest.

According to his family, his love of competition wasn't about winning or losing (although he liked winning best.) The point was to spur others on to be better. "I think he tried to do that with his crew at the fire station," says his daughter Emily McCoy. Her brother Joshua McCoy agrees. "There was something in him that made him want to excel at everything," he says.

In 2005, the family moved into the house McCoy helped build. Over the years, he filled the five-acre property surrounding their home with love and foster children. "They are a big part of our lives," Anna says.

McCoy served as an elder at Bonney Lake Community Church for more than 10 years. "His ultimate goal in life was to bring honor to God in everything he did. It was the source of his passion, " says Joshua. After he retired, McCoy had planned to become a chaplain for the fire department.

Above all else, McCoy loved his family. He leaves behind his wife Anna (Koehler), their son and daughter-in-law Joshua and Charis, daughters Emily and Alise; his mother Frances Pickering; brothers Steve and Kevin McCoy and sister Diane Stracener.

His children knew they were special to their father. "He was such a dare devil, but such a gentle protector for us," says daughter Alise McCoy. However, they also knew something else. "Mom came first," admits Emily. When he was away from her working his 24-hour shifts at the fire station, he would listen to a recording of Anna's heartbeat before he went to bed. "He was really looking forward to being with her ," she says.

Details regarding the service will be released at a later date.