Pierce County deputy fatally shoots suspect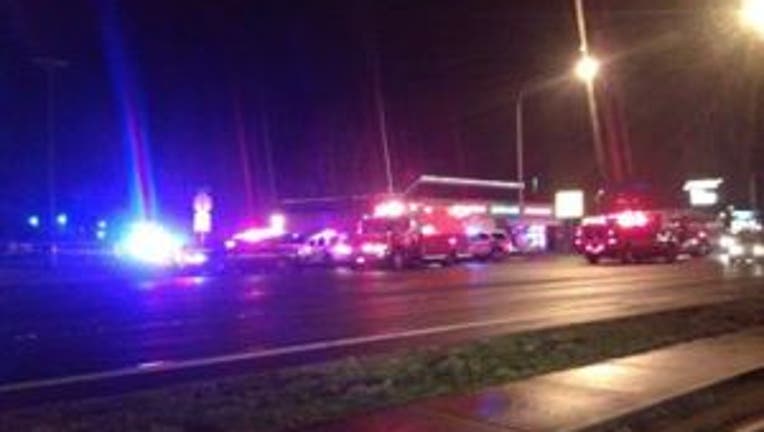 SPANAWAY - A Pierce county sheriff's deputy fatally shot a suspect during a traffic stop in Spanaway early Saturday morning.  Pierce County Sheriff's Detective Sergeant Jerry Bates said that the male suspect was a passenger in a pickup that deputies pulled over in the 17400 block of Pacific Avenue.  The two sheriff's deputies recognized the suspect, who had a warrant for drugs and identity theft, Bates said.

As the deputies were attempting to arrest the suspect, the man reportedly pepper sprayed the deputies, with one of the deputies firing at least one shot, striking the suspect.  Medics responded and declared the man dead at the scene, Bates told Q13 Fox News.  The deputies were treated by medics, but were not hurt.   Bates said that the male driver of the pickup and a female passenger were questioned, but not arrested.

The deputy that fired the shot has been put on administrative leave.  The identity of the suspect and autopsy will be performed by the Pierce County Medical Examiner's office.