Officer struck by stolen car fleeing police in Bonney Lake, deputies say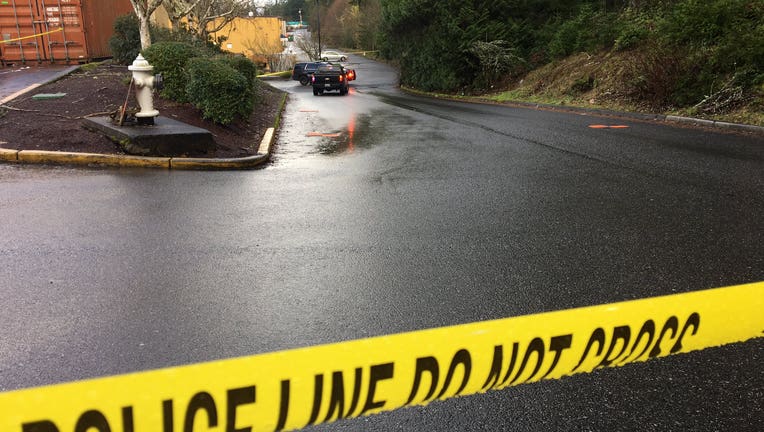 BONNEY LAKE, Wash. - Police are searching for a suspect who reportedly fired shots and struck an officer with a stolen vehicle while trying to evade arrest Tuesday in Bonney Lake.
According to the Pierce County Force Investigation Team, an officer spotted a stolen silver 1997 Honda Civic in the Fred Meyer parking lot on State Route 410 in Bonney Lake. An officer said shots were fired while approaching the car.
A witness told police that the fleeing car struck the officer.
Units from several agencies searched for the car. Around 10:30 a.m., a witness called 911 to report a man had abandoned a car in her driveway in the Buckley area. Police confirmed that it was the stolen Honda Civic.
Police said the Bonney Lake police officer who fired the shots is OK and the suspect is still at large.
The Pierce County Force Investigation Team is investigating.