Pickup truck from fatal hit-and-run in Snoqualmie found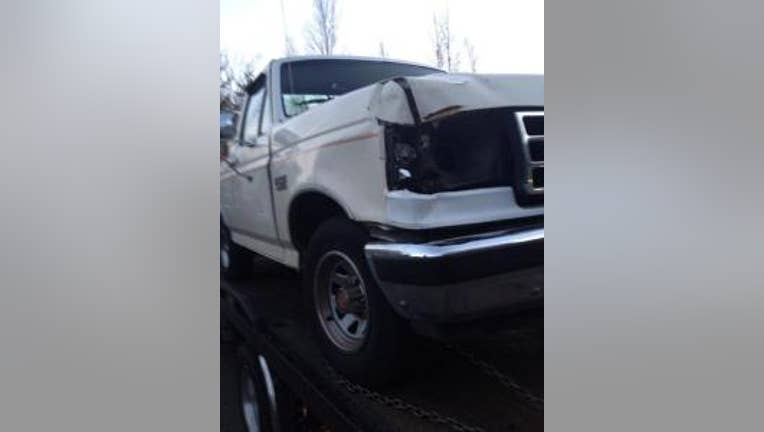 article
SNOQUALMIE -- The King County Sheriff's Office said Wednesday it has recovered the pickup truck involved in a fatal hit-and-run of a woman in Snoqualmie Tuesday morning, but no suspect has been found yet.

The hit-and-run victim was identified Wednesday as Lucinda Fisher, 57.  No home town was listed.

About 3 a.m. Tuesday, a group was driving east of the Snoqualmie Casino when an argument broke out between the driver and a female passenger, the sheriff's office said. The woman got out of the car and began walking in the opposite direction at 394 Place Southeast, north of North Bend Way.



King County sheriff's detectives said that the driver eventually returned to the car and the group drove around to look for the woman. They found the woman in a ditch near the 10200 block of 394 Place Southeast. Detectives said she had been struck and killed by a vehicle.

Detectives found debris at the scene, including a front headlight that they said appeared to be from a full-size pickup truck. Police said they believe the truck sustained significant damage to its front.

Anyone with information regarding this incident is asked to contact the King County Sheriff's Office at 206-296-3311.