Physician suspended over cancer treatment defends his practice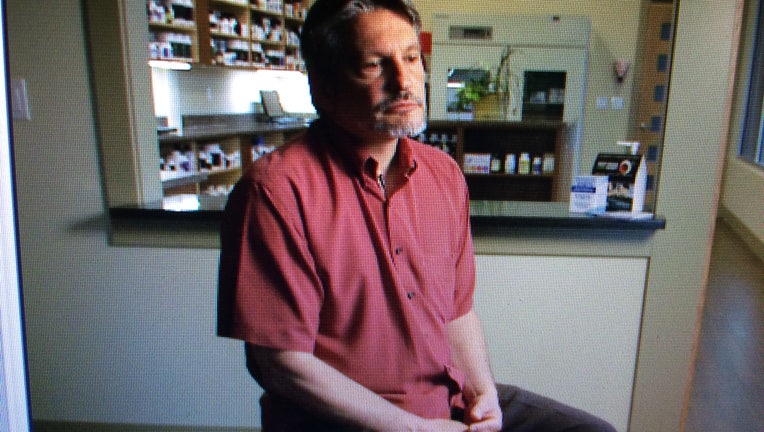 article
BOTHELL -- A Bothell naturopathic physician suspended over an experimental cancer treatment spoke out for the first time Friday, defending his practice and alternative medicine.

The state suspended Dr. John Catanzaro indefinitely. It was not his patients who complained, the doctor says, but another health institution not familiar with his naturopathic medicine.

Outside his Health & Wellness Institute of Integrative Medicine and Cancer Treatment, a sign reads, "There's a new hope for cancer treatment."

Catanzaro says his alternative medicine was saving lives.

"These are no-hope-scenario patients; this is not quack medicine," said Catanzaro.

But the state suspended him in January, accusing him of misleading his patients about an unapproved cancer vaccine.

"All of my patients knew it was experimental," Catanzaro said.

He made each shot he gave a patient included the patient's own DNA. Although experimental, he says, the personalized treatment significantly boosted his patient's immune system.

"The success rate of the therapy is greater than 35% in moving them into a cancer-free space," Catanzaro said.

Linda Trout says her husband, Dennis, was given six months to live after a stage-four bone cancer diagnosis. Instead of chemotherapy, they turned to Catanzaro.

"It strengthened his whole being to be productive for the days that he had. Dennis never missed a day of work," Trout said of her late husband.

Trout credits Catanzaro's treatment for prolonging her husband's life for three more years.

"He never once misled us; he was upfront about everything," Trout said.

Trout says Catanzaro made no guarantees and called the injection serum experimental.

"I am not saying I am not in favor of chemotherapy. What I am saying is let us integrate the landscape. Let's try to tailor the therapy so that the person has the best chance to recover," Catanzaro said.

The doctor has already appealed his suspension and has a hearing set for August.

In the meantime, he says, he will continue to try to change the perception of alternative medicine through education.

You can find more information on www.hwifc.com.