WSP: 4-car crash in Tacoma caused by driver who didn't defrost their windshield
TACOMA, Wash. - Troopers say Thursday morning's four-car pileup on Interstate-5 in Tacoma was caused by a driver who did not properly defrost their windshield.
According to the Washington State Patrol (WSP), just after 8:00 a.m., troopers arrived to the scene of a multi-vehicle crash on the ramp from S 56th St. to northbound I-5 at milepost 130. 
Authorities are reporting only minor injuries.
At the time, troopers said the ramp was fully blocked, and were asking drivers to use alternate routes.
After investigating the crash, Trooper Robert Reyer sent a Tweet saying the driver could not see the stopped traffic at the metered ramp, because their windshield was frozen over. The driver rear-ended a car, which started a chain reaction.
Improperly defrosting, or scraping snow off a windshield could result in a hefty fine.
In December 2022, WSP fined a driver in Kitsap County $553, and cited them for negligent driving for failing to clear the snow from their windshield.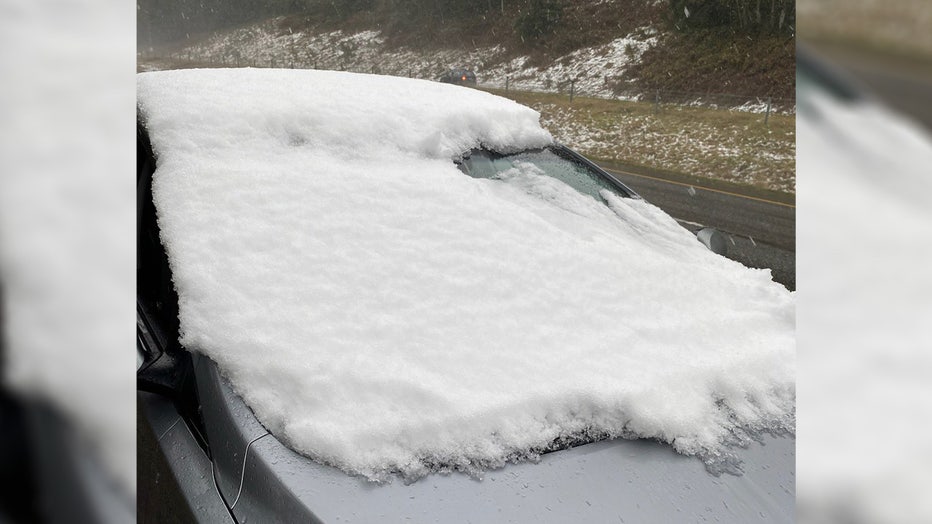 Driver fined nearly $600 for driving with snow-covered windshield in Washington state