Phone bomb threats made at courthouses across state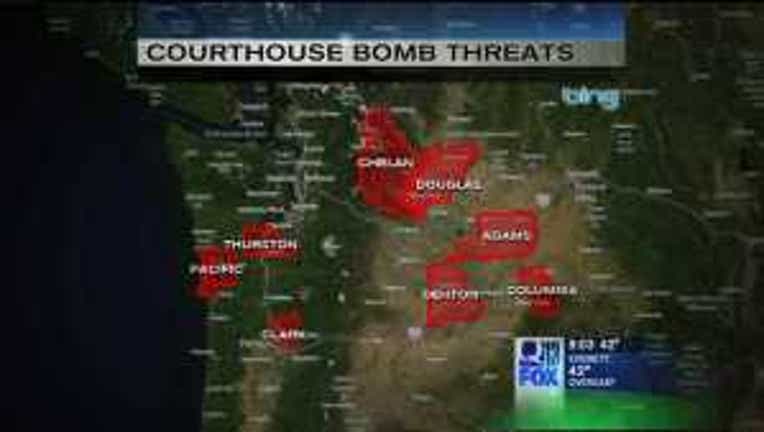 Police are investigating a bizarre string of bomb threats at several courthouses across the state Thursday.

The threats, which were phoned in, targeted courthouses in Adams, Benton, Chelan, Clark, Columbia, Douglas, Thurston and Pacific counties.

Someone called and said explosive devices were set to go off in 20 minutes. The courthouses were evacuated and searched.

No bombs were found and no one was hurt.