Pete Carroll saw this coming from a mile away


NEW YORK (L.A. TIMES) — Pete Carroll felt a lot of emotions Monday morning, hours after his Seattle Seahawks crushed Denver, 43-8, in Super Bowl XLVIII.


He was proud, excited, drained, satisfied.

But not surprised.

"We developed a mentality from the first day we start talking about these kinds of moments, because this is exactly what we envisioned from Day 1," Carroll said at the traditional most-valuable-player news conference. Linebacker Malcolm Smith, who played for him at USC, won that award.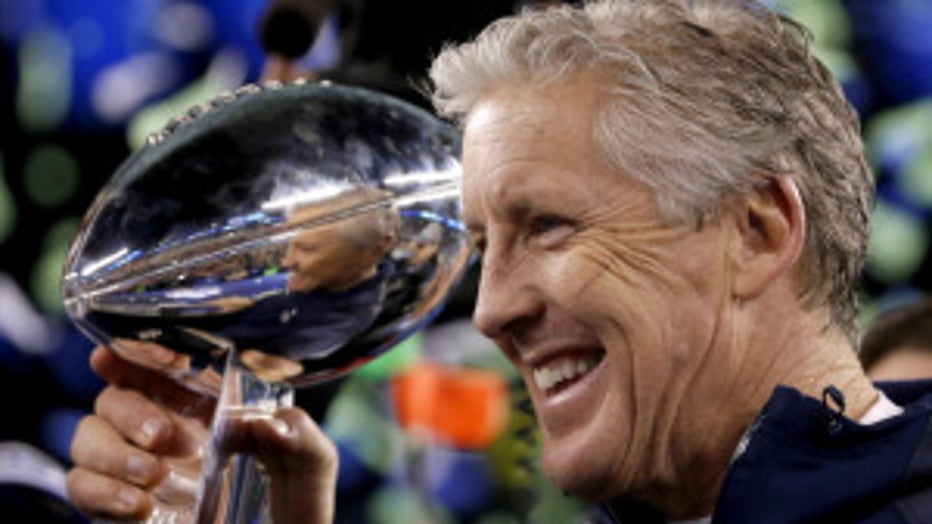 "We were going to be right here and win this football game —and it just happened to be in New York which makes it even more special — in the fashion that we were able," Carroll continued. "We deserved it and we earned it because this is exactly what we've been preparing for, and we expected it. That may sound cocky. That may sound arrogant. But it's a mentality you can't get in one week."

In winning on the league's biggest stage, the Seahawks became the 19th of 32 franchises to claim the Lombardi Trophy. Their rout included touchdowns on offense, defense and special teams — and a safety on the game's first play from scrimmage, putting points on the board in a Super Bowl-record 12 seconds.

The challenge now for Carroll and General Manager John Schneider will be managing the finances to pay the players they need to pay — they are Super Bowl winners, after all — while staying under the salary cap and keeping the core of the team intact.

"The first meeting that we'll have will be ," the coach said. "That starts . Our guys would be surprised if we didn't. We really have an eye on what's coming, and that we don't dwell on what just happened."

From the LA Times