PETA offers reward for info on mass bird killing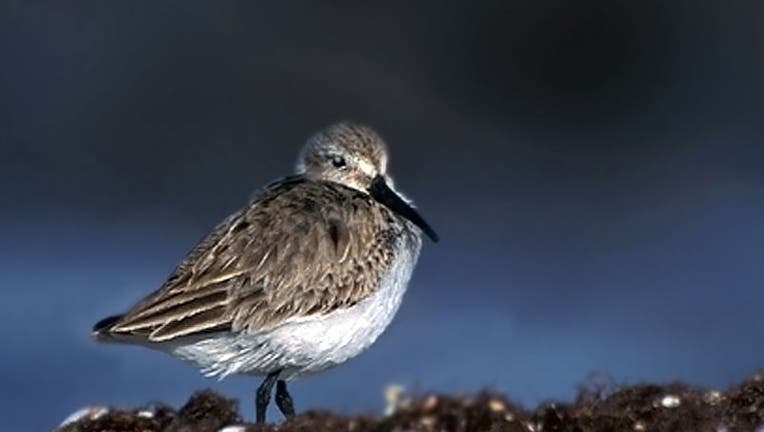 LONG BEACH, WASH. -- PETA is offering a reward of up to $5,000 for information on a mass bird killing that took place in Long Beach on Dec. 27.

The animal rights group said that 92 dunlins were found dead and many of them displayed traumatic injuries, such as torn wings. PETA said in a statement that it appears a vehicle plowed through a flock of the birds.

Dunlins are small wading birds that migrate to the area and are often seen in large flocks in synchronized flight. The birds can reach speeds of up to 110 mph, and are known for being monogamous partners and caring parents to their young. Dunlins are protected under Washington state law.

"This senseless attack on these gentle birds isn't just vicious and cruel — it's also against state and federal wildlife protection and anti-cruelty laws," PETA vice president Daphna Nachminovitch said. "Long Beach residents have good cause to be concerned: According to law-enforcement agencies and leading mental-health professionals, perpetrators of violent acts against animals are often repeat offenders who pose a serious threat to all animals — including humans."

Anyone with information about the incident is asked to contact PETA at 757-622-7382 or Sgt. Dan Chadwich with the Washington Department of Fish & Wildlife at 360-581-3337.