Man shot and killed Auburn apartment complex
AUBURN, Wash. - Auburn Police are investigating after a person was shot and killed at an Auburn apartment complex Thursday night. 
The shooting happened just before 9 p.m. at the Copper Gate Apartments on Auburn Way N.
Police say they found the victim in the parking lot with gunshot wounds, and he was pronounced dead at the scene. 
Auburn police say they have a suspect they're looking for, but that person is not in custody.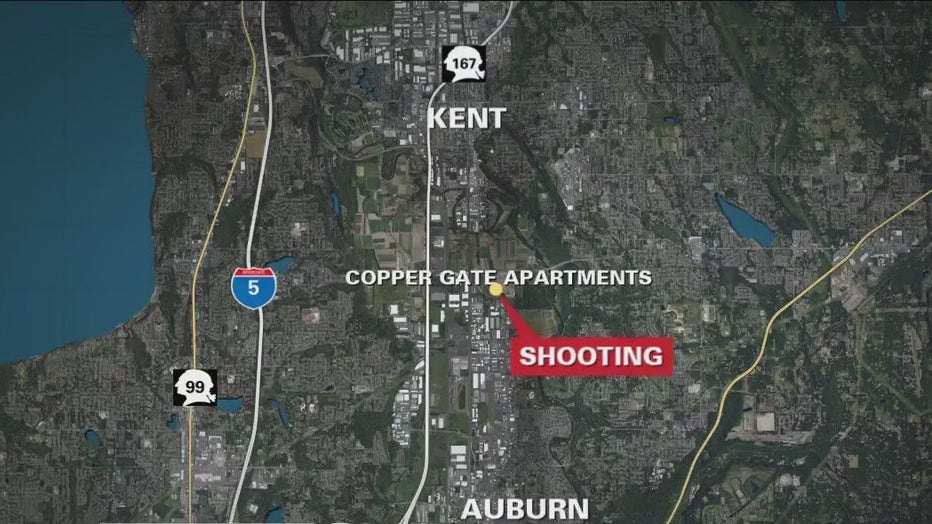 The shooting appears to have been targeted, and the victim and suspect apparently knew each other, according to Auburn PD. 
The Auburn Police Department's Kolby Crossley said investigators don't know and don't believe there is a threat to the public.
The victim is a man who is believed to be in his 20s or 30s.