Person of interest arrested after string of arsons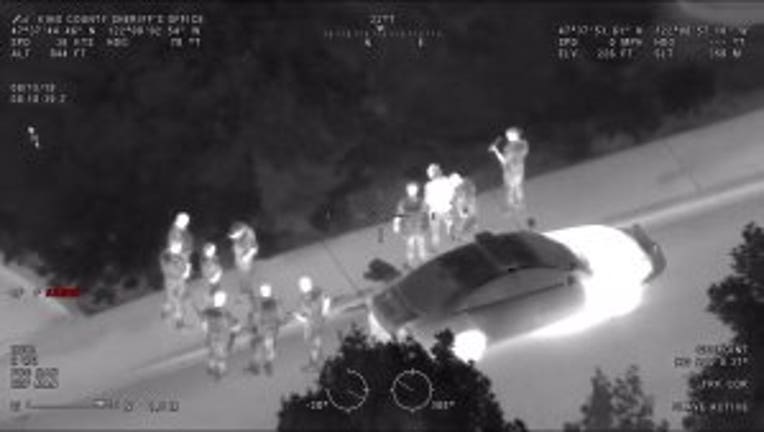 Overnight, King County Sheriff's deputies helped Bellevue and Redmond police officers catch a person of interest in a string of fires along 148th Avenue NE and NE 20th Street, which is near Highland Middle School and Bellevue Highlands Park.

Bellevue firefighters tell Q13 News the first 911 calls started coming in around 12:30 Wednesday morning.  Firefighters responded to 18 dumpster fires near businesses, including two restaurants and the Redmond Goodwill.




King County deputies helped track the person of interest from the air, and tweeted video of the arrest.

This is a developing story and will be updated.