Persisently foggy and chilly for BLUE FRIDAY!
SEATTLE -- Today will be like yesterday and the day before -- morning fog, dense in places, will linger into the afternoon hours. The farther you are from Puget Sound and the higher your elevation, the more likely it is that you'll see some sun today and warm up nicely.

The forecast high for Forks today is 64!  For Paradise it's 65!  But for Seattle, it's 44 with fog/cloud all day.

Tomorrow a weak system wafts through with perhaps a little rain on the coast.  It will mix up the atmosphere and clear out the stagnant air, which is why the Air Stagnation Advisory will end tomorrow morning.  Sunday looks dry for the BIG GAME . . . GO HAWKS!!!  Highs will be in the upper 40s.

GO HAWKS!!!  Monday (M.L. King Day) through the middle of next week, we continue with the dry weather -- morning fog with partial afternoon sun and highs in the upper 40s to near 50.

Viewer photos of the day . . .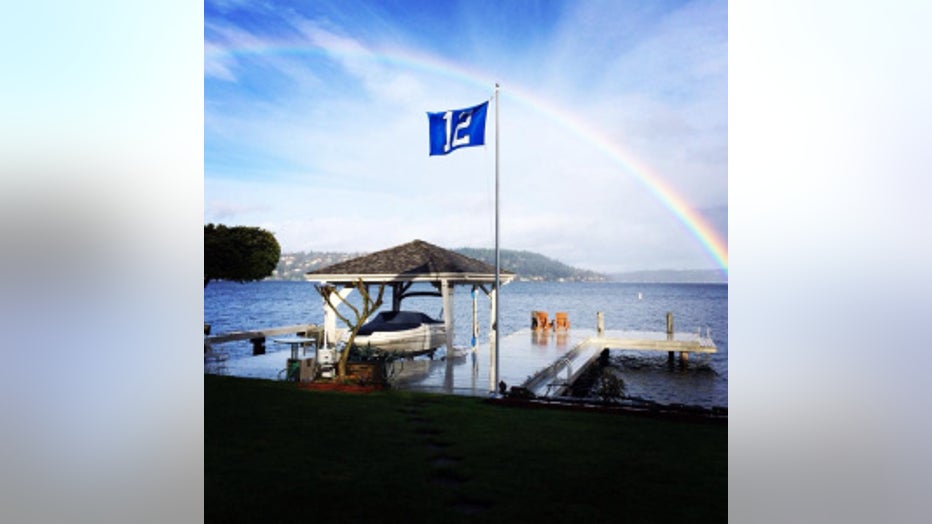 Rainbow over the 12th Man Flag after last Saturday's game. Notice that the rainbow ends at the VMAC. From Geoff in Renton. GO HAWKS!!!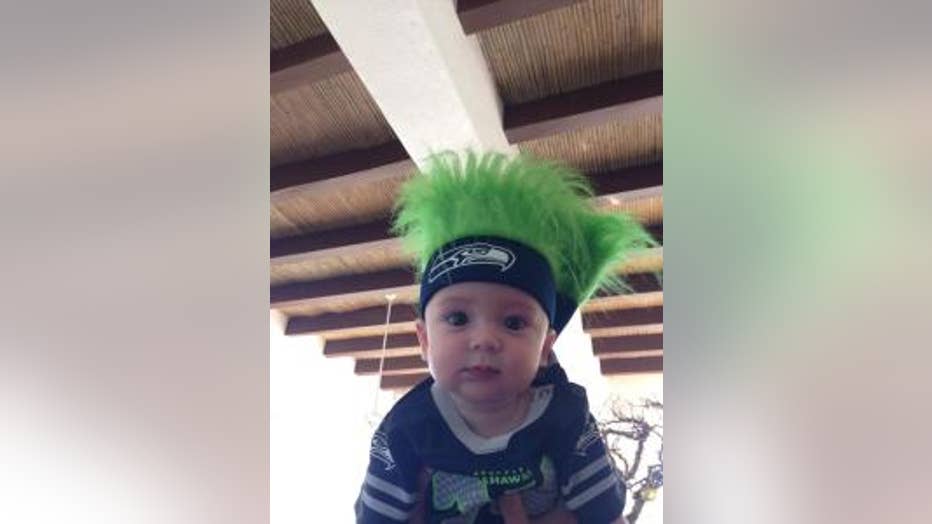 Lucas, the 12th baby! From Grandpa Keith, parents Travis & Christine in Graham.