Permanent fix in place on Skagit River Bridge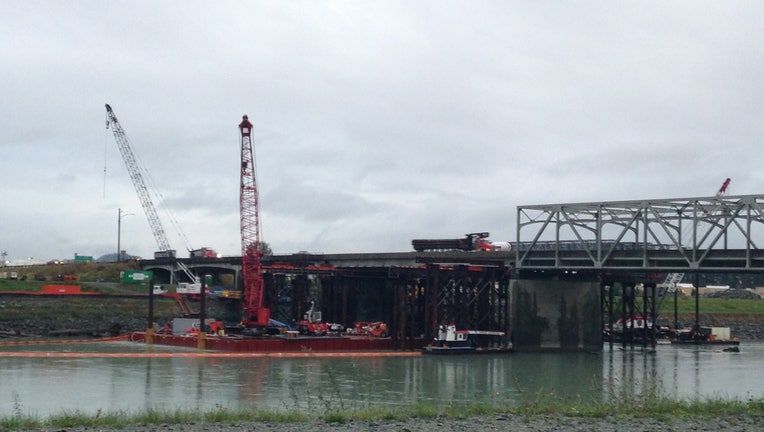 article


BURLINGTON, WA --- After working night and day for 66 days, the permanent span is in place on the Skagit River Bridge on Interstate 5.

The Washington State Department of Transportation spent 19 hours removing the temporary span and replacing it with the 900-ton concrete permanent span.


The project was a massive undertaking , but is ahead of schedule. The deadline to have the new fix in place was set for Oct. 1.

Traffic began flowing on the new structure around 2 p.m. Sunday after several hours of delays because of crews having to cut through the steel supports for the temporary span.
The northern section of the bridge collapsed on May 23 after a semi struck several steel supports overhead. No one was killed.

The bridge was renamed the Trooper Sean M. O'Connell, Jr. Memorial Bridge. O'Connell was working on a detour route near the bridge when his motorcycle collided with a truck.

Sen. Maria Cantwell was on hand as the new span opened up and said, "We mourn the loss of the state trooper who was killing helping to direct traffic in the aftermath of this accident, and we're proud that the bridge is going to be named in his behalf."

Work on the bridge is ongoing. WSDOT crews need to retrofit the overhead bridge supports. The work will cause some delays and detours, but most of the work will be done between 8 p.m. and 8 a.m. The work is expected to be complete by mid-November.