Perhaps this is why the elephant seal was trying to cross the road...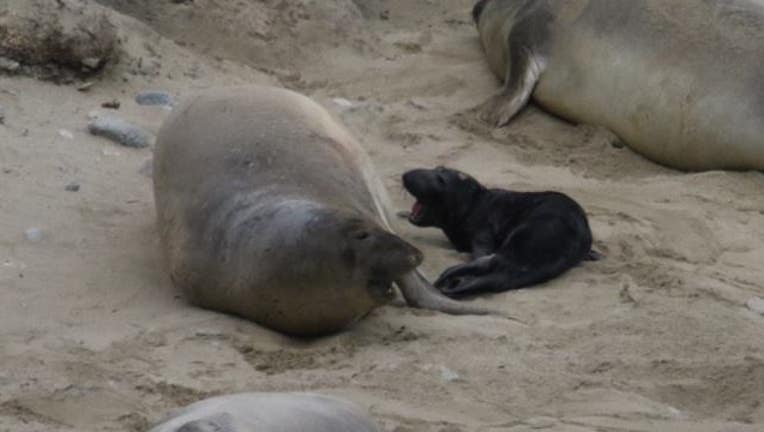 SAN FRANCISCO -- A 900-pound elephant seal who was determined to cross a busy state highway in the San Francisco Bay area last week gave birth over the weekend, the Point Reyes National Seashore reported.

Drivers called authorities after the seal was spotted trying to cross State Route 37 south of Sonoma last Monday, the California Highway Patrol said.

Officers and others tried to coax the seal into the open water, but she continued to try to cross the highway, CHP said.

"She's a 900-pound elephant seal -- she pretty much does what she wants," Barbie Halaska, a research assistant at the mammal center, told the San Francisco Chronicle.

The seal was eventually sedated and relocated to to Point Reyes, where on Saturday she gave birth to a pup, the Point Reyes National Seashore said on its Facebook page. 

"The birth was seen from the Elephant Seal overlook at Chimney Rock," the post said.