Percy Harvin still undergoing NFL's concussion tests; status for game unknown


RENTON, Wash. -- Seahawks coach Pete Carroll said Thursday that wide receiver Percy Harvin was still going through the NFL's concussion protocol and he did not know if he would be cleared to play in Sunday's NFC Championship Game.

"We don't know anything," Carroll said of Harvin's availability.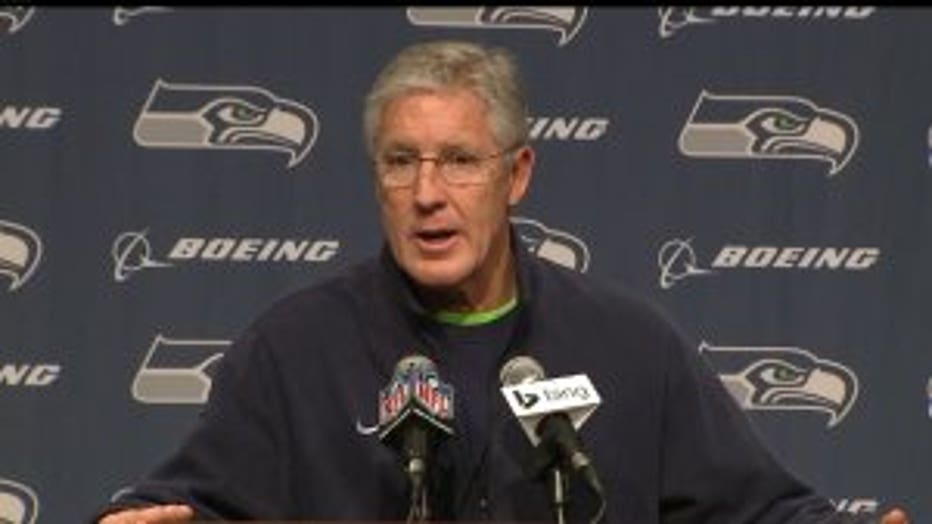 Earlier in the week, Carroll said he hoped to know Harvin's status by Wednesday or Thursday.

Harvin, who was injured in last Saturday's game against the New Orleans Saints, did not practice Thursday.  Carroll said the physicians will be the ones who determine if Harvin will be cleared to play Sunday.

If he doesn't go, Carroll said, Doug Baldwin will return kickoffs.

Linebacker K.J. Wright practiced for a second day Thursday, after missing th past four games with a fractured foot. Carroll said Wright was limited in his work Wednesday, but seemed to be fine Thursday.

"It looked like there will be no problems, but we'll wait and see," Carroll said. "If he's ready to play, he's playing."