Peeping tom has WWU students on edge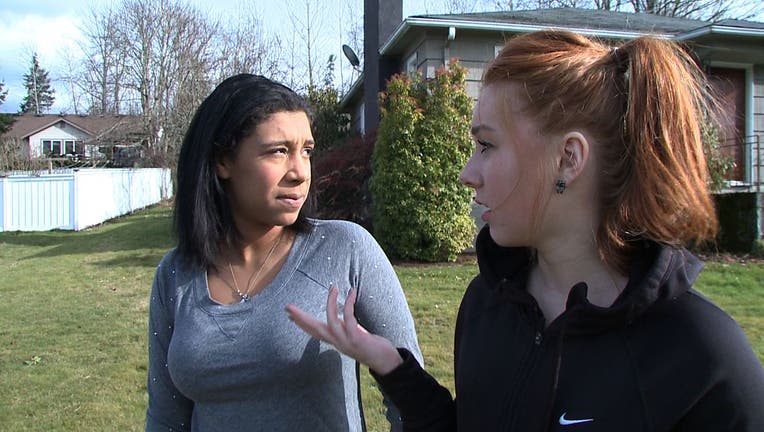 article
BELLINGHAM -- A peeping tom is rattling the nerves of young women in Whatcom County.

Police say a man is peering into windows and possibly exposing himself – and that has Western Washington University students on edge.

Cops aren't sure if they're dealing with just one man or several, but they've received nearly a half-dozen reports since mid January.

Whoever it is, they are striking late at night -- and the victims have had enough.

Basia Cady and Mikaela Rose had no idea that a creep was peering into their home on Nevada Street.

"We should be able to come home and not have to worry about peeping tom hanging out," said Rose.

A neighbor noticed what was happening and chased the man away.

"His face was pressed up against the glass and he was, like, totally weird," said Rose.

"We were all home, all the lights were on, all four cars were in the driveway," said Cady.

Their run-in is just the latest in a string of reports of the peeping tom. Police have received reports from women on High Street, North Garden Street, and Indian Street.

The neighborhood is just a short walk to the Western Washington University campus and many students live nearby.

Police received a report from one woman that said someone actually entered her apartment and she thought the peeper was trying to get into her bedroom.

"The person on the other side of the door screamed and that person who was in the house took off," said Sgt. Mike Scanlon with the Bellingham Police Department.

Bellingham police and campus police are each patrolling the neighborhoods late at night trying to put a stop to these crimes.

But they still need your help – if neighbors see something suspicious, they're urged to call 911.