Pedestrian killed in early morning hit-and-run; police searching for driver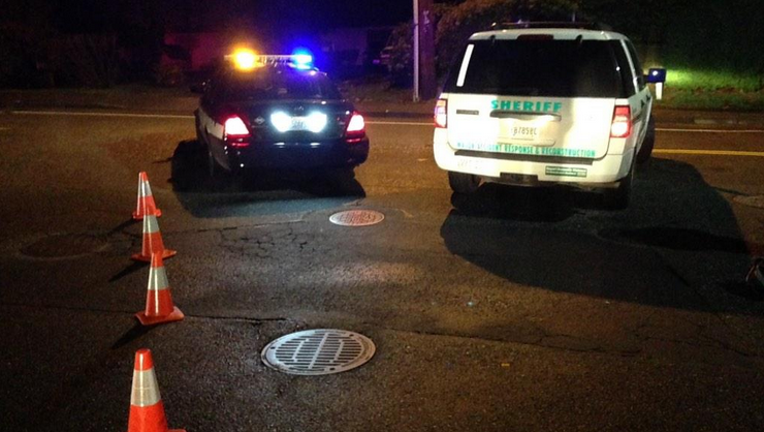 SHORELINE -- Police are searching for a driver who hit and killed a pedestrian early Wednesday morning in Shoreline and fled the scene.

According to the King County Sheriff's Office, a man was hit by at least one and possibly two vehicles around 3 a.m. near the intersection of North 205th Street and Fremont Avenue North.

The first vehicle hit the man but quickly sped away, police said. A second vehicle -- that may have also hit the suspect -- stopped and called 911.

Emergency workers called to the scene transported the man to the hospital with critical injuries. He later died, authorities said.

Deputies are investigating the crash. Anyone who witnessed the crash or has information on the hit-and-run driver is encouraged to call 911.