Pearl Jam announces 2 concerts at Safeco Field to fight homelessness in Seattle area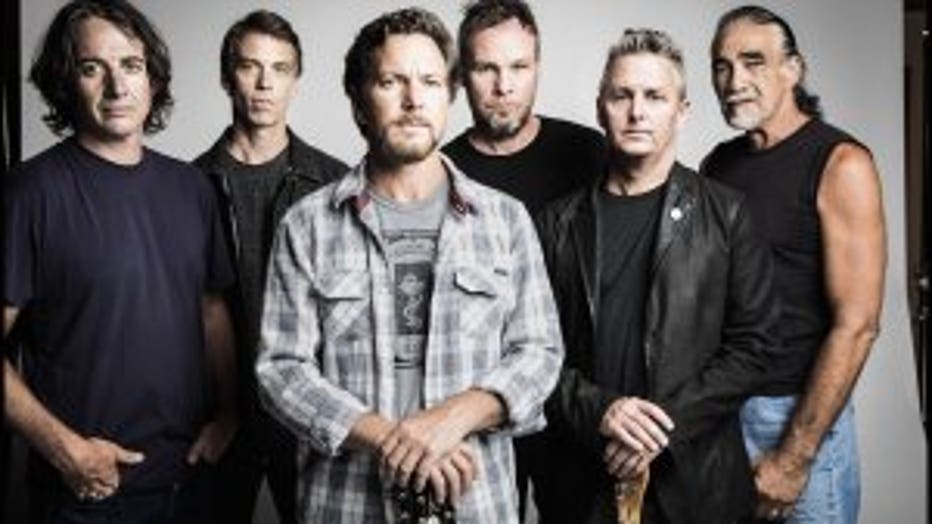 SEATTLE -- Pearl Jam announced two concerts in the summer of 2018 to fight the homeless crisis in the Seattle area.

"The Home Shows" on Aug. 8 and 10 at Safeco Field will be the band's first hometown appearance in five years.

But it's more than just a concert. Pearl Jam is bringing nearly 100,000 fans together to spotlight efforts across Seattle and King County to address the issue of homelessness.

"Seattle is our hometown," said band member Stone Gossard. "When there are challenges here, we want to be part of the solution. It's heartening so many organizations and individuals coming together to do the same. It's going to take all of us."




Pearl Jam is pledging a minimum of $1 million toward local homelessness initiatives.

"They challenge everyone to join them -- with the goal of raising a minimum of $10 million pledged toward addressing homelessness in 2018. The band is researching a wide range of programs to address Seattle-area homelessness in varied ways with a plan to announce specific beneficiaries closer to the show dates."

The band raised the Pearl Jam flag atop the Space Needle on Monday.




The City of Seattle and other organizations are working with the band.

"We must have everyone in the fight to solve homelessness including our local government, caring philanthropists, community organizations, individuals, and artists - all are dedicated to finding innovative long-term solutions to homelessness. I can't wait to join this iconic Seattle band in August," said Mayor Jenny Durkan.

Ticket information will be announced in the coming days. You can find more information here.

Pearl Jam has donated tens of millions of dollars to local and global charitable projects and nonprofit organizations since 1992.