Paul McCartney rumored to front Nirvana reunion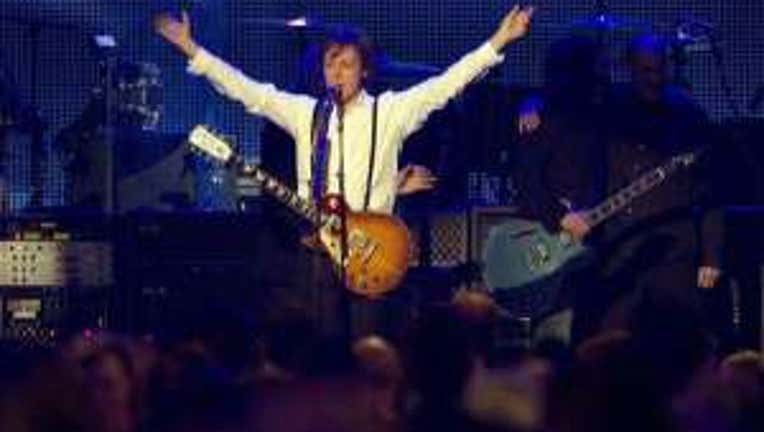 NEW YORK -- Krist Novoselic. Dave Grohl.

And Paul McCartney?

The famed Beatles alum was expected to join Novoselic and Grohl Wednesday night for a Nirvana reunion of sorts. According to the Los Angeles Times, McCartney was stepping in for late frontman Kurt Cobain to reunite one of Seattle's most famous groups. McCartney, Grohl and Novoselic were rumored to be headlining a Sandy relief concert at New York's Madison Square Garden. Billed as "12-12-12: The Concert for Sandy Relief," Wednesday night's event featured the Rolling Stones, Bruce Springsteen, Kanye West, Roger Waters and others.

McCartney's New York-based publicity firm would neither "confirm nor deny" the reports of a the singer fronting a Nirvana reunion. But Grohl and McCartney have paired up before, closing out the Grammy Awards show with a trio of Beatles songs.

There are even rumors that the McCartney-fronted Nirvana could debut a new song.

But one question remains:

Does McCartney looks good in flannel?