Pastor, former Seahawks LB Ken Hutcherson dies at 61
KIRKLAND -- Former Seahawks linebacker Ken "The Hutch" Hutcherson, who later became a vocal opponent of gay rights and gay marriage as a senior pastor of Antioch Bible Church, died Wednesday. He was 61.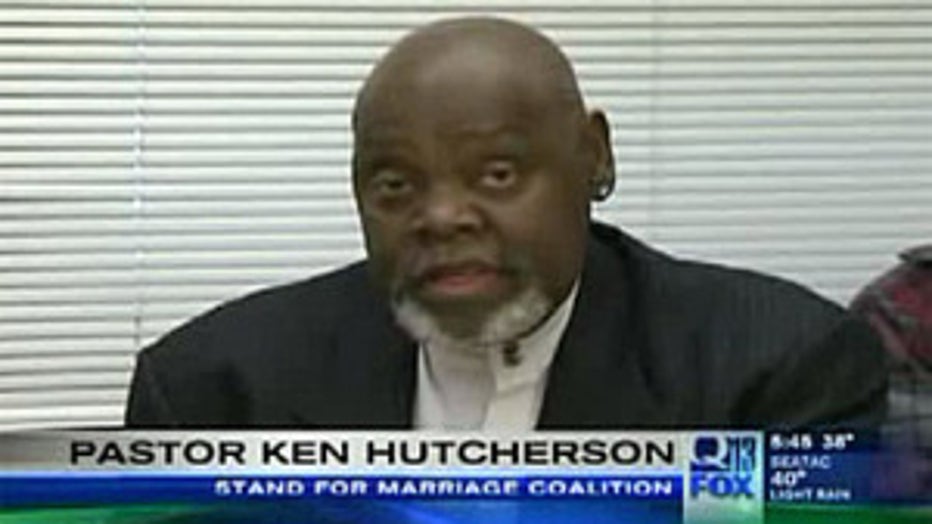 His death followed more than a decade-long battle with prostate cancer.

Hutcherson was drafted in 1974 by the Dallas Cowboys and retired from professional football in 1977 after playing for the Cowboys, San Diego Chargers and Seattle Seahawks.

Hutcherson started the Antioch Bible Church in Kirkland with Mark Webster and Dwight England in 1984.

Hutcherson was a vocal opponent of state anti-discrimination laws that were based on sexuality and conducted signature-gathering efforts on petitions to try to repeal one such law. And, on May 1, 2004, Hutcherson organized a "Mayday for Marriage" rally against marriage rights for lesbian and gay couples. The highly publicized effort drew an estimated 20,000 supporters from around the Puget Sound region to Safeco Field. Later, in October 2004, he organized another "Mayday for Marriage" rally in Washington, D.C., which attracted an estimated 140,000 participants.

In early 2007, despite opposition from Hutcherson and several Christian groups, a bill allowing State Registered Domestic Partnerships in Washington state passed the Legislature and was signed into law.

Hutcherson is survived by his wife, Pat, and four children.