Passerby rescues parakeet in rollover crash
BANKS, Ore. -- A parakeet and its owner are recovering after a rollover crash on Highway 26 in Oregon.

Banks firefighters say crews were called to milepost 52 about 5:28 p.m. Saturday.

A 45-year-old man was driving eastbound on the highway when he drifted off the right shoulder, lost control, and rolled over multiple times.

A woman who witnessed the accident said the man was very upset and concerned about his parakeet who was traveling with him.

After a quick search first responders found the bird still in its cage.

The woman who is actually an employee at a Portland veterinary clinic took the parakeet to the clinic for an evaluation.

The man was transported to Emanuel hospital in stable condition.

The cause of the accident is still under investigation.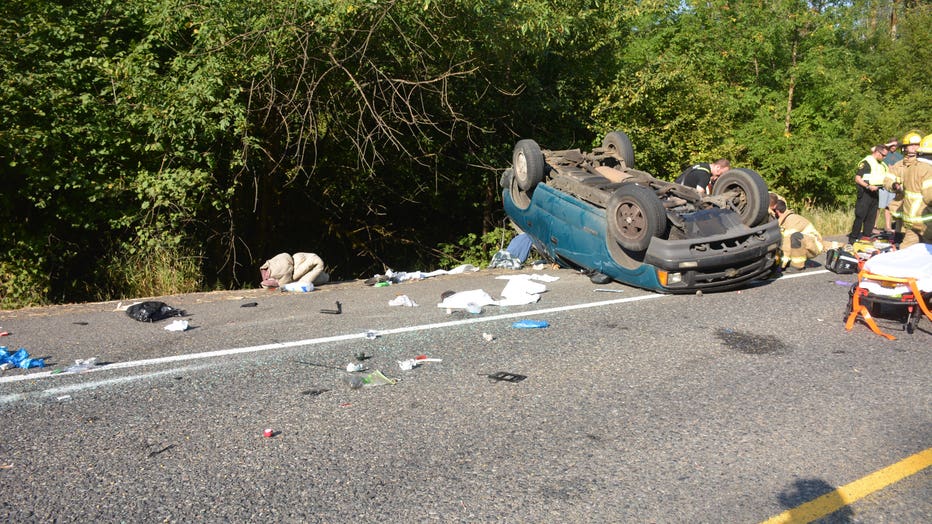 (From the Banks Fire Department)