Parents upset teenage sex offender rides school bus with younger kids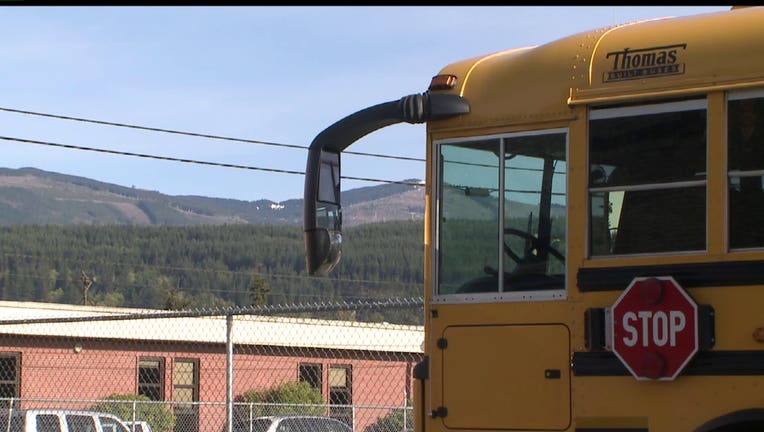 SEDRO-WOOLLEY, Wash. -- A couple is outraged after discovering that a registered level II sex offender has been riding the school bus with not only his classmates but with kids a lot younger.

Q13 Fox News is not naming or showing the sex offender because he was convicted as a juvenile.

Sonja and Jason Loop said the Sedro-Woolley School district is failing to protect their kids.

"It's like a dog circling its tail; nobody wants to take responsibility," said Sonja Loop, who is a school bus driver for the district.



She said she recently overheard another driver talking about a sex offender on one of their buses. She said she discovered not only was it true, but the 16-year-old sex offender was riding the same bus as her 13-year-old daughter.

"That's scary stuff," Sonja said.

Currently, high school students and junior high kids as young as 12 ride the same buses in the district.

"She (the daughter) was getting uncomfortable with him implying he wanted to date her. He has not stopped calling her; he called her 23 times in one week," Sonja said.

The concerned parents are demanding to know why the teen who pleaded guilty to raping a 4-year-old  child in 2011 in Anacortes was allowed to ride the bus in the first place.

The state Office of Superintendent of Public Instruction states this on its website: "Juvenile sex offenders in Washington have a continued right to a public education after their conviction, and many return to public schools after periods of confinement."

Jason Loops said, "We all want him to rehabilitate, but you are not giving him an opportunity to succeed and you are also putting other kids who are riding those buses in danger."

Sonya reported the finding to her supervisor, the director of transportation for the school district, but the couple said it's been difficult to get any answers from the superintendent's office.

"I want to protect my kids. And if myself and my wife didn't know this information, how many mothers and fathers ... out there don't know this information?" Jason asked.

"Why did the district not pursue it more and ask more questions?" Sonja asked.

The Loops have yanked their kids off the bus and obtained a temporary restraining order against the 16-year-old so he can no longer have any contact with their daughter.

Q13 Fox News reached out to the school district's superintendent's office and the principal of Sedro-Woolley High School multiple times since Friday.  No one has returned repeated calls and emails.

The Skagit County Sheriff's Office said it just launched an investigation into the teenage sex offender but would not tell Q13 FOX News what the focus is of that investigation.