Parents on edge as police search for man accused of luring children, groping girl in Renton Walmart
RENTON, Wash.---New details emerged Tuesday as the search continues for a suspect believed to have been preying on children inside the Renton Walmart.

We have clearer pictures of the man police say is responsible.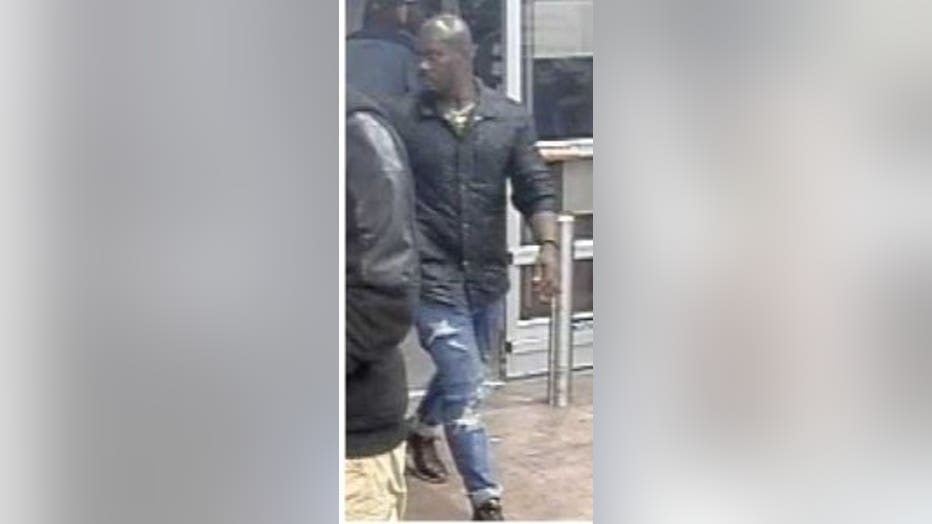 He's in his 30s, about 6 feet tall, with a slim build, and well-dressed.

Police say this man was caught attempting to lure children multiple times, and is even accused of groping a 10-year old girl.

Police want to find him, but they also need help identifying another little girl in surveillance video wearing a blue/green jacket who appeared to walk off with him.




Police say that based on the suspect's behavior, the man could likely strike again.

For regular customer and mom of four Lawrina Harris, that scenario is her worst nightmare.

"That's scary. I tell these guys that all the time," said Harris, referring to her children.

Harris is a fierce protector of her children--especially of her two girls--the same age as one of the victims.

"I love these guys," said Harris. "I don't want anything to happen to them."

On Tuesday Renton police were patrolling the parking lot of the Rainier Avenue Walmart, where the alleged groping and luring occurred. Crews were actively searching for the suspect after repeated attempts caught on surveillance video of him attempting to lure children.

"To just hear that, when we went to the store, is just alarming," said Harris. "I just woke up a little bit."

The news had plenty of other moms and dads clinging a little tighter to their kids.

"My 3-year-old always knows if she wants to walk, she has to be walking right next to me and helping put things in the cart," said mom of three Amanda Ulrich-Strickland.

For Ulrich-Strickland, having a list keeps her kids helping and close by her side.

"That way they're more focused on how they can help, instead of what they can be distracted by in the store," said Ulrich-Strickland.

Or maybe it's creating your own distraction for the kids.

"I make sure that she has something that makes a noise, so I give her my cellphone," said Cindy Ngyuen, walking her toddler to her car.

Distraction or not, most say you have to be upfront about the dangers.

"I've coached my kids really well about not getting in the cars with strangers," said Emilio Maturin, father of teens. "To direct them to me if they have a question for them. That type of thing. In this day and age you got to keep your kids safe from the predators out there."

"I count to '1, 2, 3' and they better get right back," said Harris.

Even her girls Teyah and Alivia  know...

"Strangers are like that," said 11-year-old Teyah, snapping her fingers. "They can just come at any minute and they can just snatch you up and take you."

"They're always looking for the time to take somebody," echoed her 10-year-old sister Alivia.

Because no matter the season, "crime never takes a holiday, " said Alivia matter-a-factly.

Tuesday police said the suspect tried to lure one of the victims by flashing a $100 bill. Saying he was seen on surveillance video leaving on foot--not in a vehicle.

If you know who this is, you're asked to call Crime Stoppers at 800-222-TIPS.