Parents of special needs kids frustrated with Seattle School District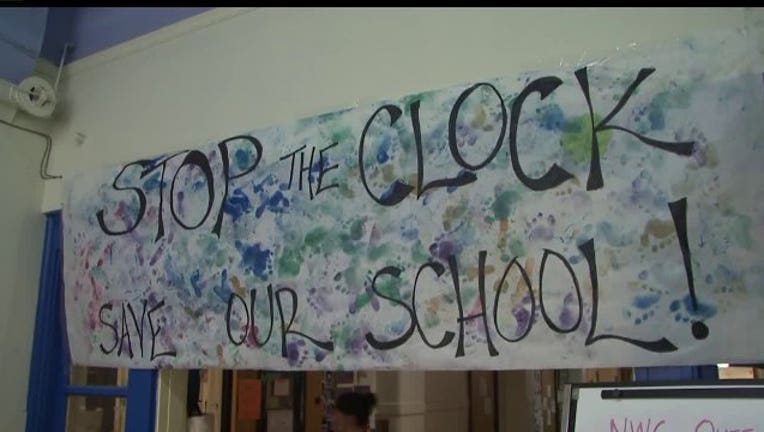 article
SEATTLE -- Parents of children with special needs are upset with the Seattle School District and a potential plan to move hundreds of students.

School Superintendent Jose Banda met with parents at Cascade Parent Partnership Program, located in the old Wilson-Pacific School in Greenwood. Parents at Cascade say they already put up with a lot in old buildings with asbestos and lead paint and a place where drug addicts gather on the weekends.

"The parents do what is called a needle walk every Monday," said Kara Beckman. "We just kind of go arm-in-arm through the grass and check for needles."

Parents say the sooner they move out of the location, the better. But at their meeting with the superintendent, he suggested students stay in the school an additional six months while most of the school is demolished.

"There's a lot we will put up with, but when it comes to some serious safety risks, that just crosses the line," said Beckman.

Banda told the parents he came up with the plan to give another private day care and school for special needs students, the Northwest Center, time to move out of its Queen Anne location so the Cascade kids could move in.

But parents and administrators at the Northwest Center are also frustrated.



Tom Everill, who runs the Northwest Center, said an additional six months to move an entire school "is not nearly enough time."

The Queen Anne location has been there for nearly three decades, but the building is owned by Seattle Public Schools.

"All we're asking for is more time," said Everill. "From day one, we have wanted adequate time to get out of here."

That is why the superintendent apparently wants to extend the deadline another six months. But that would put the kids at Cascade in a demolition zone.

 Banda wouldn't comment on the situation because he apparently hasn't made a final decision. Parents at both schools hope he finds a solution soon.