Parents of boy allegedly bullied at school ask board to fire teacher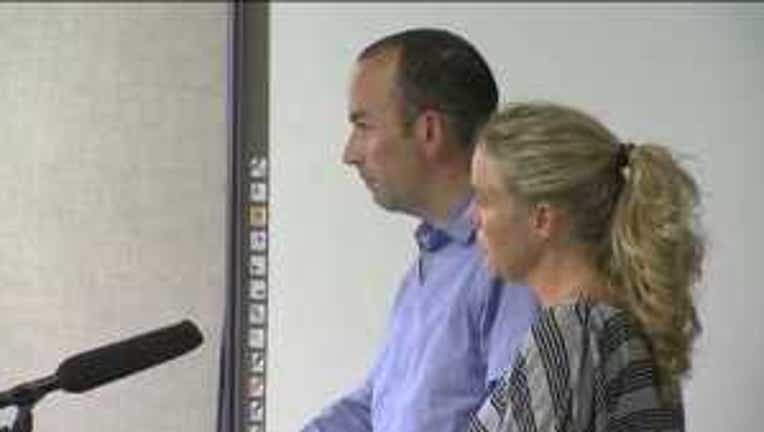 article
GIG HARBOR -- The parents of a boy who they say was bullied and abused by his fellow students and his teacher at a Gig Harbor middle school asked the Peninsula School Board Thursday night to fire the teacher. The incident was caught on video.

Randall and Karla Kinney said their child was so traumatized by the alleged bullying that he talked of committing suicide and they had to remove their son from Kopachuk Middle School.

In front of a packed school board meeting, Randall Kinney called for the firing of the teacher, John Rosi.

Kinney said the alleged abuse and bullying captured on video should speak for itself. Rosi has said it was "horseplay" by the kids in his class.

"To me, it was bullying and degradation to his character," Kinney said. "Watching the videos is so painful to us as a family.

"Holding him down, pulling his underwear up, giving him wedgies, laughing at him, putting socks in his mouth," Kinney said of the actions seen taken by students in the videos.

But acting School Superintendent Chuck Cuzzetto said, "It never was recorded or characterized by any involved students, parents or teachers as a harassment, intimidation or bullying complaint."

The district suspended Rosi for "classroom mismanagement" shortly after the incident and reassigned him to Harbor Ridge Middle School.  The district later put him on administrative leave and said they will not may a decision on Rosi's future until the Pierce County Sheriff's Office is done investigating the incident.

"Classifying it as classroom mismanagement to me is unfair, not only to my son but other kids in this district," Kinney said.

A teacher, Susan Deeds, said she felt "let down not only by John Rosi but the rest of the staff of Kopachuk Middle School."

Outside of the school board meeting, Randall Kinney said his son is "getting better, thanks to his mom" and the professionals he is seeing.