Parella Lewis' forecast: Cold overnight, mid-40s on Saturday


SEATTLE -- We will spend the night slowly clearing out as a low pressure system shifts into Oregon. Cold, dry north winds will spill in overnight creating freezing temperatures across most of Western Washington.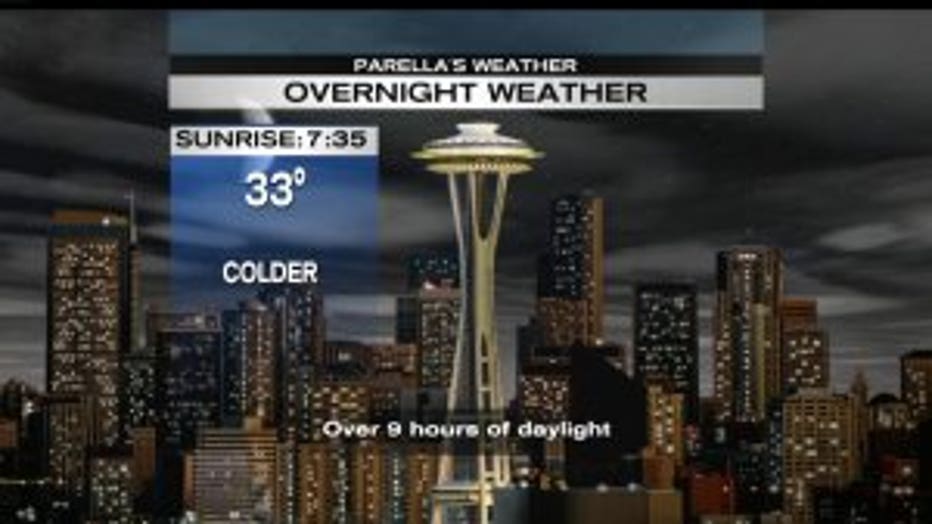 Mostly cloudy skies will give way to sun breaks tomorrow afternoon, with highs in the mid-40s.

Sunday looks to have more sunshine during the day, but another system arriving that night will see a return of scattered showers. Because temperatures will drop into the freezing range again, we would see a few lowland flurries Sunday night/Monday morning and Monday night/ Tuesday morning.

A hard freeze will take place midweek under the influence of high pressure. Sunny skies during the day will give way to clear, freezing overnight lows with temperatures near 20 degrees by Tuesday night.