Paraeducators strike in Sumner-Bonney Lake district, no school Friday


SUMNER, Wash. -- There is no school Friday in the Sumner-Bonney Lake school district because for the first time in at least three decades, the Sumner-Bonney Lake School District will be closed due to a strike.

Paraeducators are demanding fair pay, they say.

According to Washington Education Association numbers, paraeducators at the Sumner-Bonney Lake District salary fall below other surrounding districts.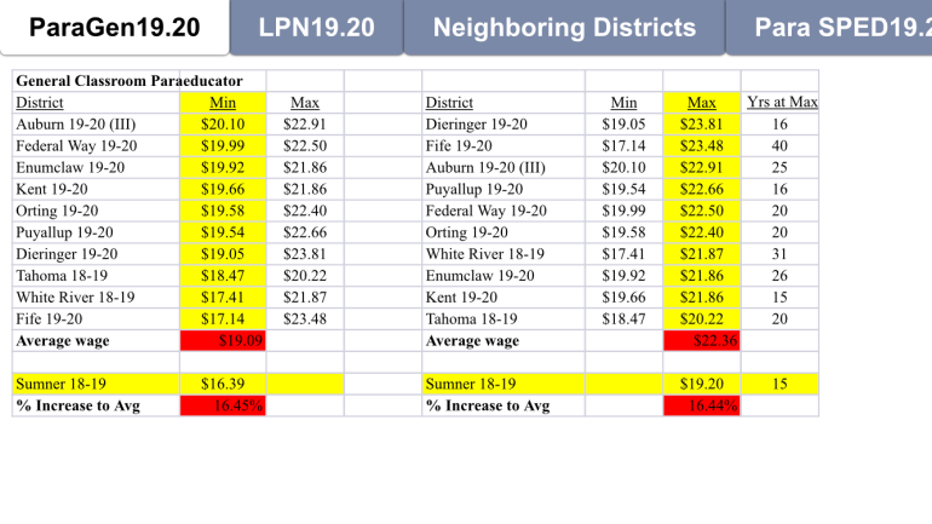 Teachers in the district are not on strike, but are standing in solidarity with paraeducators and will refuse to cross the picket lines.

Thursday, negotiators were not able to come to an agreement, forcing school cancellations.

"We want to have fair and equitable compensation comparable to surrounding districts," said Shontay Krystofiak, a paraeducator with the Sumner-Bonney Lake School District.

Paraeducators say they've been negotiating with the district since June but have not come to any agreement.

"We've been working graciously without a contract since August," said Krystofiak. "Now, we have to take a step back and start thinking what is best for us."

School district officials say negotiations continued throughout the evening Thursday.

"We value the work they do, and we need them in our schools," said Elle Warmuth, communications director for the Sumner-Bonney Lake School District.

Warmuth says the district is prepared to continue negotiations throughout the weekend to come to a resolution.

"We are just committed to getting students back in the classroom," said Warmuth.

The school district will continue providing services for students despite the strike.

Free breakfast and lunch will be available for students who depend on healthy meals during the school week:

• Daffodil Valley Elementary: Breakfast, 8:15-8:45 a.m. Lunch, 11:15 a.m.-12:30 p.m.
• Liberty Ridge Elementary: Breakfast, 8-8:30 a.m. Lunch, 10:40 a.m.-12:10 p.m.

For more information on how the strike impacts other school activities, click here

Washington Education Association officials say this is only the second time in the state's history paraeducators have gone on strike.