Parade of storms through the Presidents' Day Weekend
It's windy and mild this morning.  Overnight rain has moved out.  We could get a few showers today, but the next big rain arrives late today with rain and wind overnight.  We're starting out in the mid 50s this morning, temps drop to near 50 this afternoon.  Tomorrow we'll have a few showers, with highs in the low 50s.  Then another system with rain and wind arrives late and overnight into Friday morning.  Valentine's Day, it looks like it'll dry up for evening romantic dinners.  Saturday, rain arrives in the afternoon and it stays very wet through Tuesday with gusty winds as well.  More mountain snow with all of this -- great news for skiers and for our snowpack!

Viewer photos of the day . . .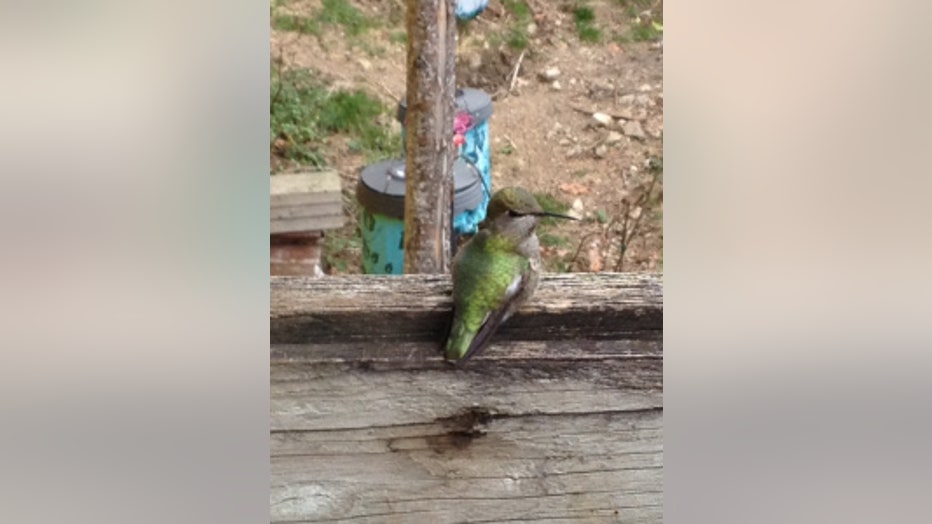 Hummingbird, a regular visitor to Peggy's feeder in Preston. She was one of many people who worked hard to keep hummingbird feeders from freezing during last week's brutal cold.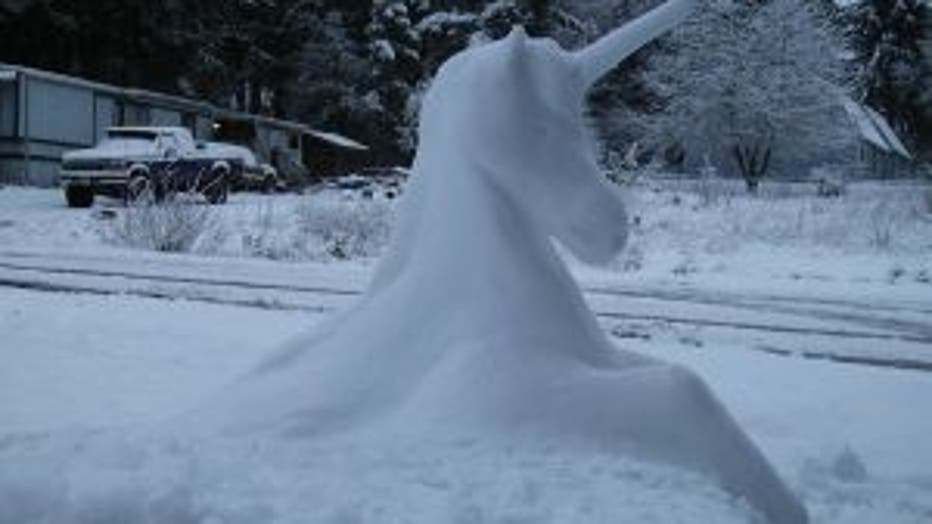 Snow unicorn! From Laura in Olympia.