Packages swiped from Bothell home
SEATTLE – 'Tis the season for grinches who are on the lookout for an easy get.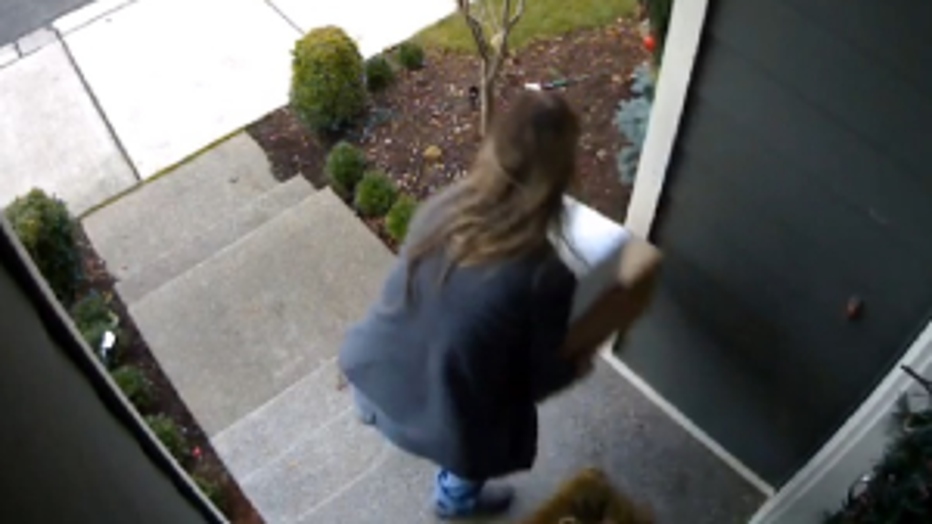 Surveillance video caught an unidentified woman sneaking up to Bothell home and swiping the recently delivered packages.

Video shows the woman taking the parcels to a 4-door, Mitsubishi SUV. She puts the packages in the car and then leaves the neighborhood.

If you have information that may lead to an arrest in this case please call police.