Owners of suddenly shuttered wedding venue: 'Terribly sorry' but no refunds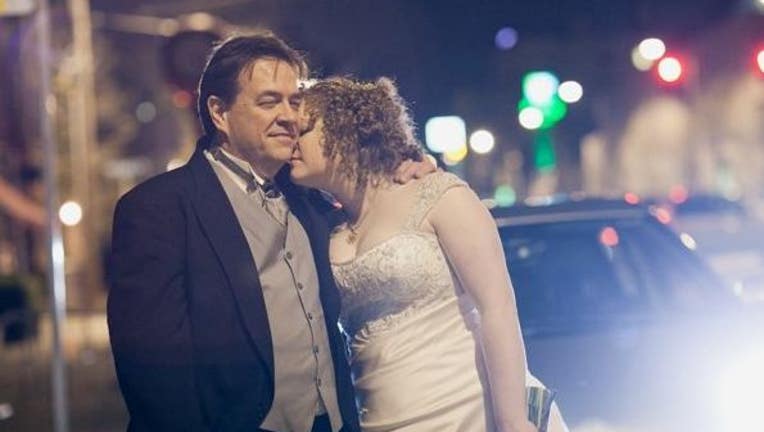 SEATTLE -- Sarah Graver and Evan Johnson are getting married on Sept. 7. Last summer, they booked their venue, the EM Fine Art Gallery on 410 Dexter Ave. N.

"It's all brick inside. It's very rustic. They had been in business many years and had glowing reviews. We didn't think anything was amiss," said Graver.

Until Monday morning, when Sarah and dozens of other couples got an email from EM Fine Art Gallery owners Roland and Amanda Crane, saying there had been an electrical fire that caused $100,000 in damage and that the landlord wasn't going to fix it and terminated their lease.

Q13 FOX News checked with the Seattle Fire Department, which says they are not aware of any fire at the business. In a follow-up email the Cranes sent Wednesday, the couple said, "This was not about a problem within the building. It was the landlord who chose to end our lease, ending our business."



Benjamin Jury runs Duo's, a catering company and restaurant in West Seattle. He got a call from a bride who was supposed to get married at the EM Fine Art Gallery this weekend.

"She was frantic. It sounded like she was crying," said Jury.

Duo's offered to close their restaurant for business on Saturday and host her wedding.

"We're going to have our doors closed. Of course, the loss isn't going to be as bad as what they're going through," said Jury.

Evan and Sarah have found a new venue, too, and filed complaints with the state Attorney General's Office.

"They know they've done something wrong and they're the ones who are going to have to live with that," said Graves' fiancé, Evan Johnson.

Late Wednesday, owners Roland and Amanda Crane sent the following statement:

"Clearly the closure of EM Fine Art has affected our clients in a big way. We did not close the venue willingly. We know this affects real people, with real lives. We have always truly cared about our clients.

"The landlord and owner of the building chose to terminate our lease – they are planning to build a new building on the block, and we were in the way. We fought, and fought hard, against this decision. And we lost. The decision to close the venue was out of our control, the locks were changed on Wednesday, June 4th.

"We were in a permitting process. The DPD was aware that we were operating while in that process. We were operating with their permission.

"The allegation that we have 'stolen money' is false. We have always acted in accordance with our agreements with our clients. Every one of our clients signed an agreement with the same terms stating that:

"• Payments were non-refundable. These payments were not 'deposits' in our agreements;

"• Should we suffer a loss of venue (among other things), and then the neither party has any further obligation to each other.

"The entire incident is horrible, both for our clients and for us. We are, and have been, terribly sorry for everyone's loss.

"We wish the best for everyone, we would never have chosen for this to happen."