Overturned semi shuts down SR 900 in Issaquah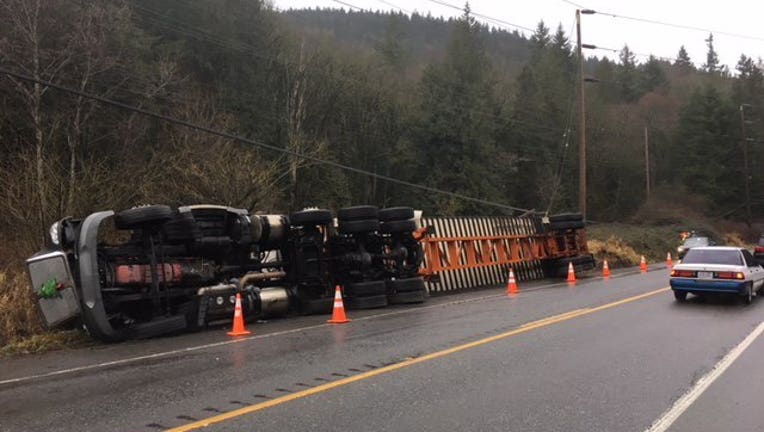 ISSAQUAH, Wash. -- An overturned semi forced the closure of SR 900 on Thursday in the Issaquah area.

WSDOT said SR 900 was closed from May Valley Road to Newport Way NW.

Officials said it was unclear when the road would reopen. Tow trucks were called in to get the semi back on its wheels.

Drivers need to seek alternate routes for the time being.