Overturned semi carrying propane blocks US 101 near Forks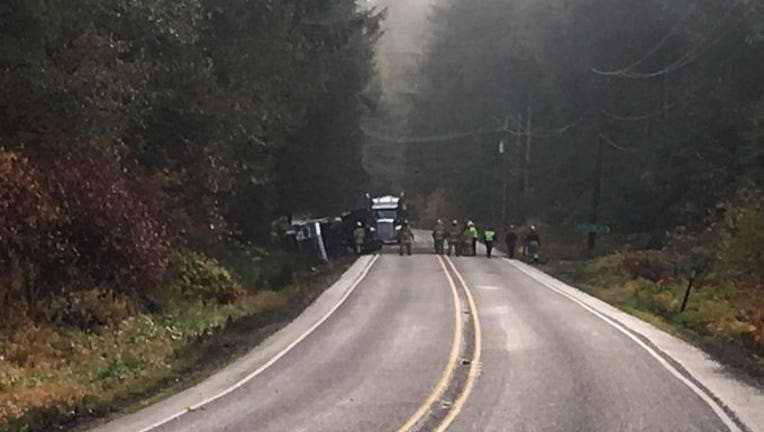 FORKS, Wash. -- An overturned semi shut down US 101 about four miles south of Forks around 9:00 a.m. Tuesday.

According to Washington State Patrol Trooper Chelsea Hodgson, the truck had a tank that was carrying propane.

Hodgson said the highway was expected to be blocked until at least 1:30 p.m as crews work to remove the semi and tanker. US 101 was closed at Undi Road and Russell Road.