Overturned semi blocks traffic on northbound I-5; long backup expected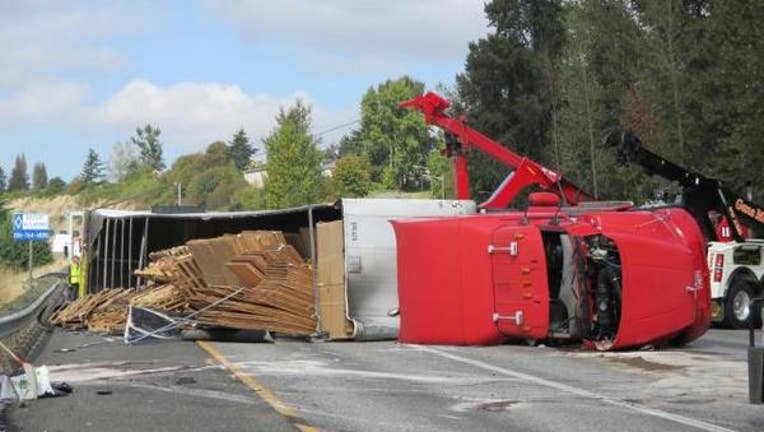 SEATTLE -- An overturned semi blocked all lanes of traffic on northbound Interstate 5 for several hours Wednesday.




Troopers said a car lost control, veered toward the semi and collided. The driver of the car suffered minor injuries.

Crews on the scene pushed the semi to one side of the highway, but traffic backed up for several miles on northbound I-5 near Boeing Field.

Officials said the semi lost its load of pallets when a tow truck tried to upright the semi -- causing further delays.




All lanes of I-5 northbound reopened around 3:30 p.m.