Oso fire captain lost wife, granddaughter in slide: 'Can't tell you how tough it's been'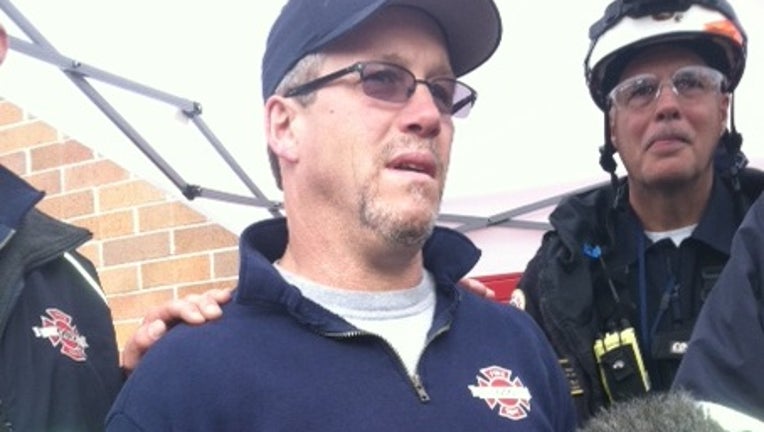 OSO, Wash. -- On Saturday, March 22, the volunteer members of the Oso Fire Department knew something was wrong.

"It came in as a simple flood call with a barn roof on the road. From what I saw, it was huge. But I couldn't understand how big it was," Fire Department Chief John Harper said Friday.

Once Harper got closer, he started to hear noises.

"When we got down to the scene, there were people reporting screams," Harper said. "I had everybody shut their vehicles off so we could be quiet and tell where the screams were coming from.

"It's basically a giant lava field of mud that you can't see 10 feet from you and all you see is a pile of dirt," said Harper. "We found a baby and mom and at that point the baby was not breathing. One of the firefighters started to work on the baby, the baby started crying and lifted everyone's spirits a little bit."

Fire Department Capt. Seth Jefferds' wife, Christina Jefferds, was home babysitting their 4-month-old granddaughter, Sanoah Huestis, that day. Both were killed in the mudslide.  His stepdaughter, Natasha Huestis, the baby's mother, was away and survived the disaster. To read more about her story, click here.

"It's been tough. I can't tell you how tough it's been and how tough it's going to be," Jefferds said, choking up with emotion.



Jefferds said he doesn't know what he would do without the support of the other 14 volunteer members of his department. The small fire station on State Route 530 has been inundated with food and donations for families who have lost so much.

The firefighters continue in the search effort, saying they won't stop until every last person is accounted for.

"Their goal is to make sure everyone is found. Everyone should get to have closure to their grief, and I pray everybody gets that," said Jefferds.