Oregon Zoo names elephant calf Lily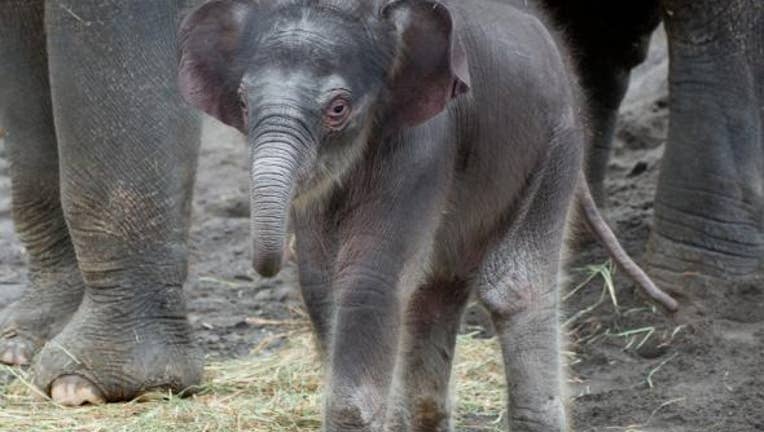 article
PORTLAND – The community has overwhelming voted to name the Oregon Zoo's new elephant calf Lily.

Last week, zookeepers submitted five names for a public vote and of the 50,764 votes cast, nearly 60 percent chose the floral theme name.

Jaidee, which is Thai for "good-hearted" came in second with 21 percent of the vote and Rakhi, Sanskrit for "love/bond between siblings," came in at a distant third place.

"The outpouring of support for the zoo and its newest resident has been incredible," zoo director Kim Smith said. "We received more than 50,000 votes on the zoo website, plus a ton of emails, calls and Facebook posts. This community is definitely inspired by Rose-Tu's new calf."

Lily was born Nov. 30 at 2:17 a.m. and weighed in at 300 pounds. Most babies lose a little weight after birth, and Lily is no exception. At her last weigh-in, the calf came in at 294 lbs. Staff describe the calf as a "spitfire" that is eating and sleeping well.

"This calf's definitely not shy," elephant curator Bob Lee said.

According to a news release, the Oregon Zoo is recognized worldwide for its successful breeding program for Asian elephants. The program has been in place for 50 years.

Rose-Tu's mother, Me-Tu, was the second elephant born at the zoo and her grandmother, Rosy, was the first elephant to live in Oregon.