Oregon town tells little girl: Your pet rooster has to go...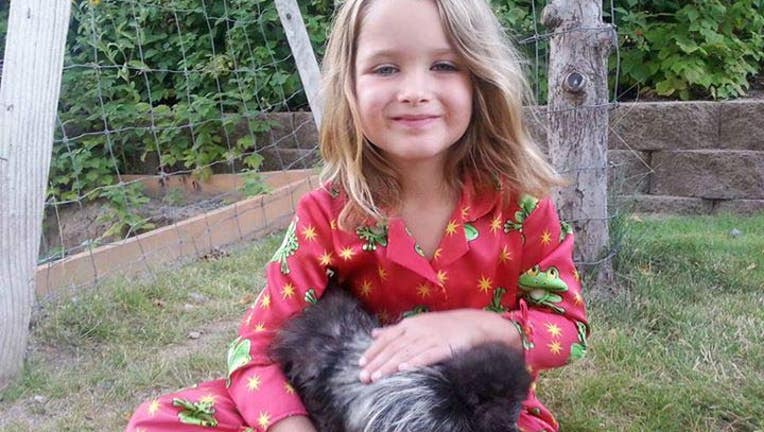 article


DUFUR, Ore. (KPTV) -- The family of a 5-year-old girl from the small Oregon town of Dufur is fighting to keep her rooster after the City Council gave her 10 days to get rid of the animal.

Dufur is about 107 miles west of Portland.

Ayla Macnab bought Dallas the rooster with her own money in June 2012, and has been preparing to show him in 4H ever since, according to her mother.

A recent noise complaint led the city to demand the rooster be removed.

"She's offered to pay the city the $186 she had been saving for Disneyland in order to keep Dallas," said Ayla's mother, Jill Macnab, whose family has lived in the Dufur area for nine years.

Dufur Mayor Arthur Smith said the city investigated the rooster complaint and found it to be in violation of a nuisance ordinance, so he sent the family a letter informing them of the rooster removal deadline. Ayla's family then responded, in turn, with a request for a hearing, which Smith plans to schedule soon.

The law being applied to Dallas isn't an "anti-rooster ordinance," Smith said. It does include language involving animals and roosters and was amended in 2012.

Dallas the rooster's arrival in Dufur came before that law was amended, Jill Macnab said, and she hoped the city would have a grandfather clause allowing her daughter to keep the animal.

It turns out there's no such clause, she said, and though she doesn't blame the city leaders, Macnab said her daughter is desperate to keep her rooster.

"They're not necessarily at fault, but it is their responsibility to make it right," she said.

A Facebook page has been created in support of letting Ayla keep her rooster. Jill Macnab said the page's 400 likes in a matter of hours have been a big surprise. She said she's thankful for the support of strangers and also her immediate neighbors, who she said are "totally on our side."

"We're 100 feet from the city limits - we have fields on both sides of us," Macnab said in reference to the complaint, which she said came from someone who lives two blocks away. "It's one person against us."

For now, Dallas the rooster's fate in Dufur remains up in the air while the family awaits its meeting with a nuisance abatement officer.