Oregon teen with 3D printed hand helping make prosthetics for kids in other countries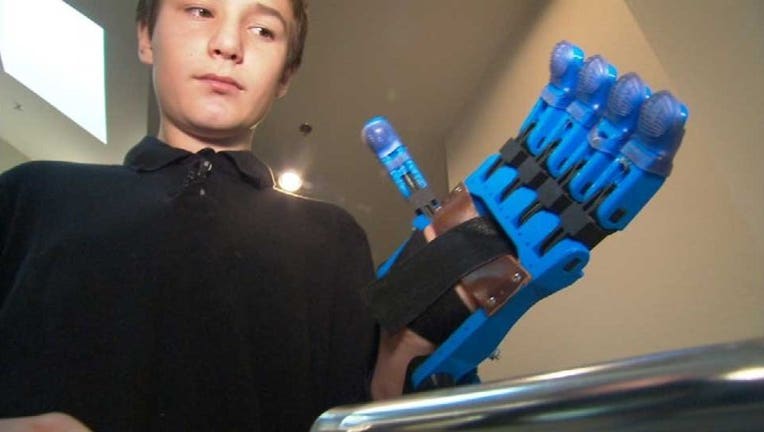 article


Portland, OR (KPTV) -- A Portland-area teen who regained the used of his left hand thanks to a 3D printed hand is partnering with a local school to help get the prosthetics to kids around the world.

Dawson Riverman, 13, was born without fingers on his left hand. His mother spent years trying to find a way for him to use the hand like other kids.

"At about five years old, he came into my room and says, 'Mom, I want a hand like everyone else. Why won't God make my hand grow?'" Dawn Riverman said. "What do you tell a five-year-old? I sat on the floor and cried with him."

Thanks to e-NABLE, a network of volunteers dedicated to helping kids get prosthetic hands, the Riverman family got in touch with a Washington couple who make the devices with a 3D printer.

Dawson got his first hand six months ago, and he's now on his second. Dawson's input is helping e-NABLE to improve the technology.

The Riverman family is now teaming up with Life Christian School in Aloha to get a 3D printer so that students can make the hands and give them to children around the world on their annual mission trips.

"It's a great opportunity for Dawson to turn this disability into a profound strength that has a big impact on his world," said Life Christian School principal Angie Taylor.

Anyone who would like to help in the effort can donate through Life Christian School.