Oregon sheriff tells V.P. Biden he will not enforce new gun regulations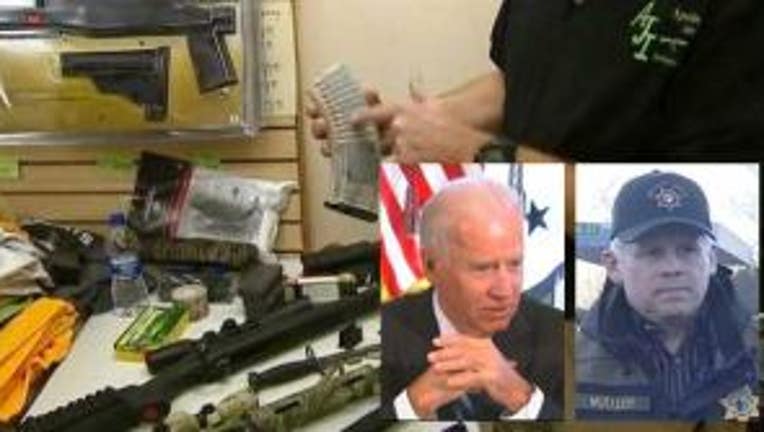 LINN COUNTY, Ore. -- The sheriff of Linn County sent a letter to Vice President Joe Biden informing him he will not enforce any gun laws he deems unconstitutional.

In a letter dated Jan. 14 and sent to 1600 Pennsylvania Ave. in Washington D.C., Linn County Sheriff Tim Mueller wrote politicians are attempting to exploit the deaths of innocent victims in recent criminal events.

He wrote honest and law-abiding people should not be prevented from owning certain types of guns or ammunition magazines.

For more on this KPTV story, click here.