Oregon professor booted off campus after confrontation caught on video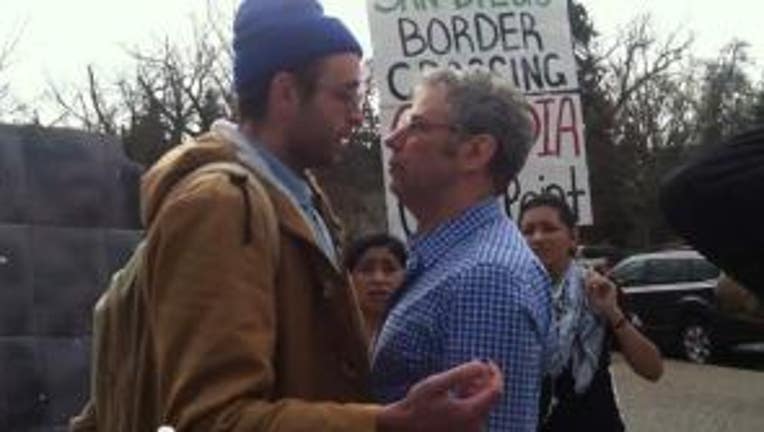 EUGENE, Ore. (KPTV-TV/Portland) -- A University of Oregon law professor is under fire after a YouTube video surfaced of him berating students with profanity who were involved in a protest on campus.

James Olmsted has had his teaching duties reassigned by the School of Law, according to a university statement, and he won't be teaching for the rest of the year.

Campus police detained Olmsted and cited him in lieu of custody on charges of second-degree theft and physical harassment. They escorted him off campus and issued a letter forbidding his return.

The students described their protest as "an act-of-solidarity, mock-border-checkpoint for the people of Palestine and all who are crossing the Mex/US borders."

"Start a war, get a gun, shoot me first. Shoot me first," Olmsted said in the video. "Instead of just being and talking, do something."

The video showed Olmsted shoving one demonstrator and snatching a phone from the hand of another.

LINK :UO law professor, students in confrontation

A University of Oregon spokesman said it's disturbing to the university when someone impinges on a person's right to free speech.

The school's statement said it expects "all members of the campus community to conduct themselves with the highest degree of respect for public discourse."

Olmsted, according to what appears to be a personal website, is the founder and supervising attorney of a law firm representing land trusts and real estate developers. He has worked as an adjunct instructor for the UO Law School.