Oregon police nab Washington man suspected of killing his grandparents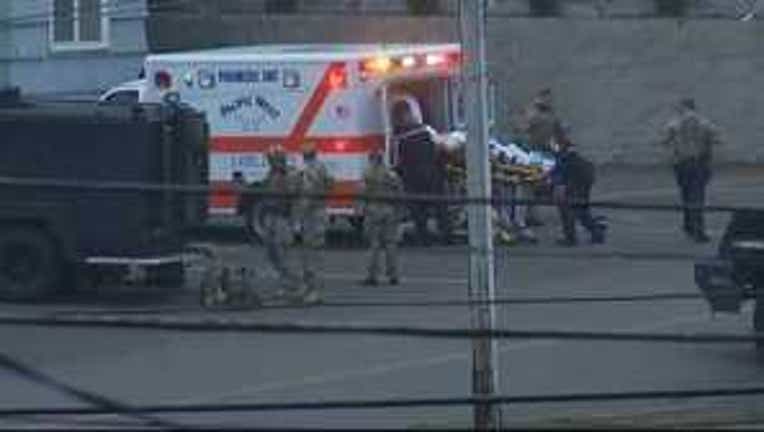 LINCOLN CITY, Ore. -- Police arrested Michael "Chadd" Boysen, suspected of killing his grandparents, Tuesday in Lincoln City, Ore., following a day-long standoff.

Officers took Boysen, 26, into custody around 7 p.m. at the Westshore Oceanfront Motel. Police surrounded Boysen Tuesday night, and he was found in a motel room suffering from self-inflicted stab wounds. He was taken away from the motel in an ambulance and later flown to Legacy Emanuel Medical Center in Portland.

He is in critical condition.

A clerk at the motel alerted police to Boysen's presence Tuesday morning after he checked into Monday night -- he used his real name and driver's license when checking in.

Boysen is suspected in killing his grandparents following a "Welcome Home from Prison" party they threw him at their Renton, Wash. home.



According to the Seattle Times, no shots were fired and police entered the room when a video-equipped robot saw recorded Boysen falling to the floor. Police had released tear gas into the motel at least four times during the standoff.

Police were thankful the standoff occurred during a normally quite time of the year for Lincoln City tourism.

"I'm glad everyone's out of danger because everyone did get out of the place," Gretchen Rider, a motel guest, said.