Oregon mother arrested after using car to tow kids in plastic wagon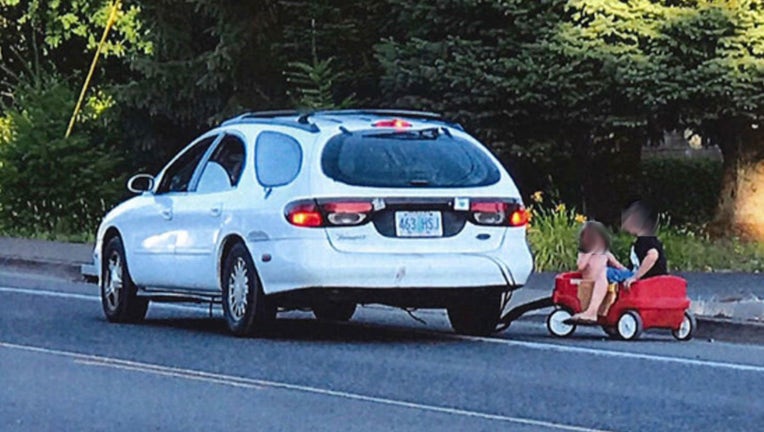 article


SPRINGFIELD, Ore. -- An Oregon mother was arrested on Wednesday after she apparently used her vehicle to tow her two children in a red plastic wagon, according to police.

Several motorists called police after seeing the vehicle circling a roundabout "repeatedly", according to eyewitnesses.

Alana Nicole Donahue, 27, was arrested and charged with two counts of reckless endangering.

The children, ages 3 and 5, were not injured.

According to The Register-Guard, Lt. Scott McKee said the mother "didn't understand what the problem was because she was only driving 5 mph and she just wanted to show the kids a good time."

The Department of Human Services took the children and placed them with a family member, according to KVAL.