Oregon mall shooter was 'sweet' guy, friends say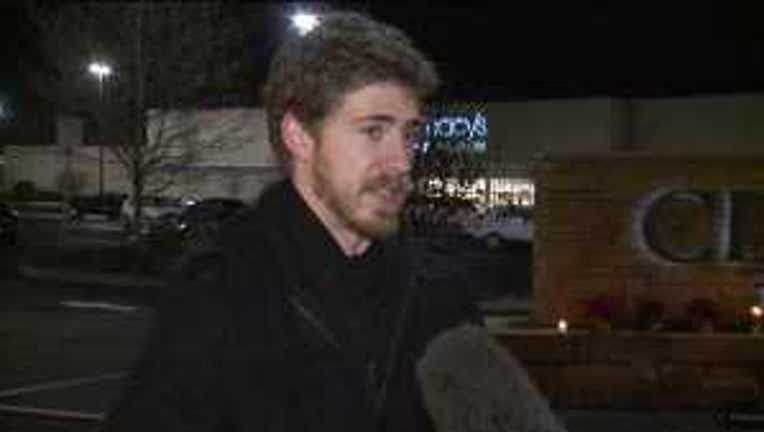 CLACKAMAS, Ore. -- By all initial accounts, 22-year-old Jacob Roberts was a fairly normal, fun-loving guy before he opened fire at a Clackamas County mall Tuesday.

According to officials, Roberts had no criminal history. Now, officers are searching Robert's house to find clues for the motive to the shooting that left 2 dead.

"Our investigation is showing that he has no significant criminal history," Clackamas County Sheriff's Office Sgt. Adam Phillips said. "He has had contact with the police in casual setting as a crime victim, but not as a suspect in any crimes here in Clackamas county. And none regionally that we have been able to turn over yet."

Roberts' Facebook page sheds little light on who Roberts was. He described himself as an "adrenaline junkie" who would do what he wanted.Roberts' mother issued a statement through a friend, saying: "She has no understanding or explanation for her son's behavior and requests that her privacy be respected. She's very sad and want everybody to know that she's so sorry what Jake did an that its so out of his character."



Friends and neighbors agreed that it was hard to imagine Roberts would do such a thing.

Amber Jacobson had known the shooter since high school.

"He was sweet to me and to most people I knew and it was really upsetting to imagine that he did this," Jacobson said.

She hinted that Roberts had a history of mental illness, one that he never disclosed to anyone other than his close friends.

"He had a lot of problems but he didn't want to tell anyone and mental illness is something that is a real problem and it's a real health condition and people think that they're crazy and that there's something, like, bad about being mentally ill," Jacobson said. "It's a perception that needs to change for people like him to get help."

But Roberts' friends agree that no matter what illness Roberts had, his shooting could not be excused.

"It is extraordinary tragic and it makes me wonder where the talk is about gun control," said Adam Purcell, a friend of the shooter. "I'm sick of this happening."