Oregon gay marriage ruling set for noon Monday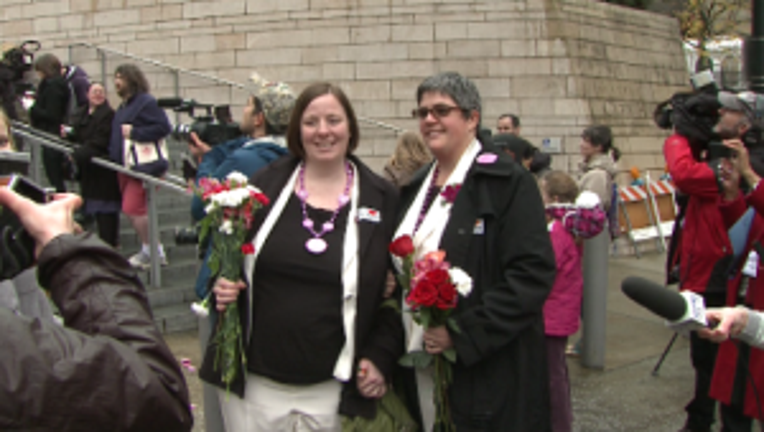 article
PORTLAND - Federal Judge Michael McShane of Eugene plans to release an opinion about marriage equality on Monday at noon, potentially granting gay and lesbian couple the freedom to marry in Oregon.  Four gay and lesbian couples filed suit asking the court to overturn Oregon's voter-enacted ban on same-sex marriages, the Oregonian reported.

Oregon Attorney General Ellen Rosenblum declined to defend the constitutional limit of marriage to one man and one woman, and agrees that the law should be overturned, the paper reported.  Same sex marriage advocates plan to gather to hear the judge's announcement at noon in Portland, a press release for Oregon United For Marriage reported.

When the U.S. Supreme Court struck down parts of the Defense of Marriage Act in 2013, it prompted a flood of litigation in federal courts around the country, the Oregonian reported.  In recent month, federal judges have struck down laws prohibiting same-sex marriages in six states, reasoning that it violates equal protections for gay and lesbian couples, the paper stated.

The latest, independent polls show that 58 percent of Oregonians support the freedom to marry, Oregon United For Marriage reported.