Oregon couple injured in Grays Harbor helicopter crash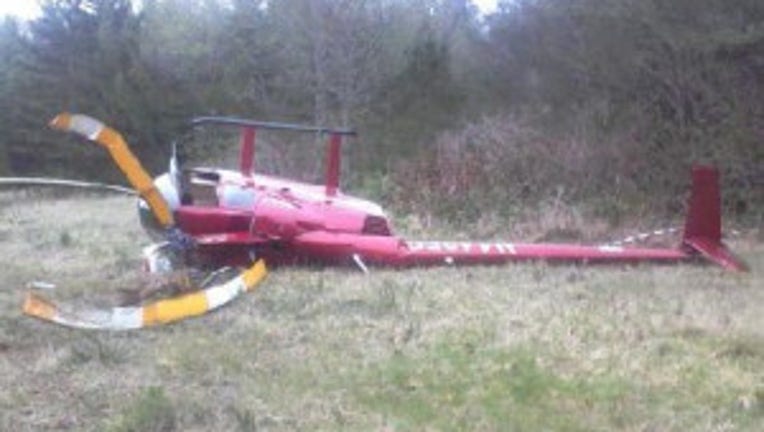 OCEAN SHORES, Ore. -- Two people from Oregon suffered minor injuries when their helicopter crashed Friday morning near Ocean Shores in Grays Harbor County.

Chief Deputy David Pimentel of the Grays Harbor County Sheriff's Office said the helicopter crashed near Hogan's Landing about 8:30 a.m.  Pimentel said that the 76-year-old man piloting the chopper, and his 51 year-old female passenger suffered minor injuries in the crash, when the helicopter landed on its side.

Medics transported the couple to Community Hospital in Aberdeen.

The couple told authorities they were flying up from Forest Grove, Ore. to Ocean Shores to go clam digging. Pimentel that the FAA would investigate the cause of the crash.