Oregon bus crash involved 'black ice' conditions, lawyer alleges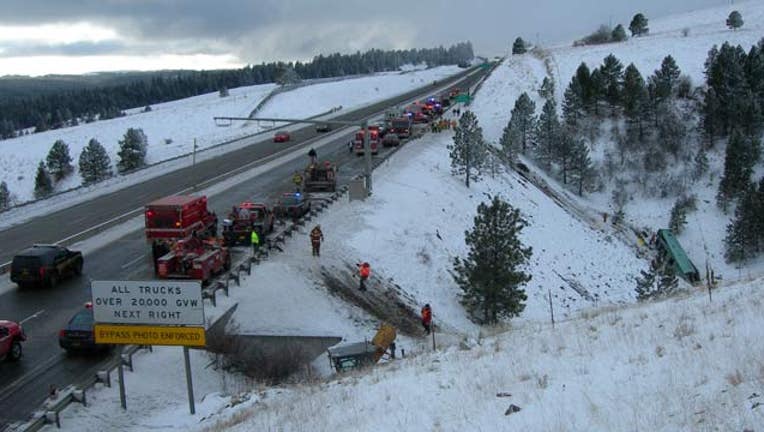 An attorney for the company involved in last month's bus plunge in east Oregon said "it is believed black ice was a significant factor" in the accident that killed nine people and injured 38.

In addition, bus driver Haeng Kyu Hwang was rested at the time of the Dec. 30 crash, according to Mark P. Scheer, an attorney representing Mi Joo Tour & Travel.

"Mr. Hwang had approximately 7½ hours of sleep," Scheer said in a statement Wednesday night, and "had been on the road for approximately 2½ hours ... with a rest stop during that time. Mr. Hwang was in good health and he does not use alcohol or tobacco. There is no evidence to suggest that drugs or alcohol played any role in this accident."

The accident remains under investigation by the National Transportation Safety Board and the Oregon State Police.

For the complete Los Angeles Times story, go here.